Hi guesty81 here,
I have become a huge fan of unreal, and loved the mods that the faithful Pc modders have made and cooked for the Playstation users.
My only problem is that i like a lot of users have to search endlessley for the maps, and once found i cannot see what else the modder is working on, and as such you cant see how their portolio of mods is developing.
The skinshack unreal site hopes to make mods accessible to all, but also allow modders a "myspace" style work area to show works in progress, blogs, but also highlight a history of their mods, with picture thumbnails and download links.
The site will allow modders to upload their own work, and specify which format they are submitting.
The files will also be able to be downloaded direct from the playstation browser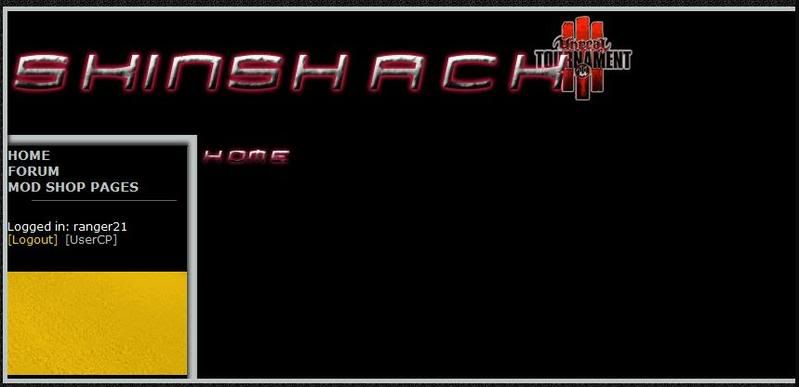 The screenshot is of an early design, but you can already see the foundations. This style of site proved to be very successful for the Lionhead Movie mod community in offering such content, and after 2 successful years on that game, we intend to expand to the unreal community, as the game is very close to my gaming heart. If you want to check out the original site for the movies to see what we intend to offer for the Unreal community feel free to visit
skinshack
The idea behind the site is ease of use not only for the modders, but also to enable to community to see available mods on their sytem on 1 site rather than continually ask modders to cook it for playstation 3.
Skinshack as a site has been a very successful modsite for lionheads the movies for over 2 years
I have already contacted some modders who are willing to submit content and use the site. I will be updating this post regularly but if you are willing to add content or want a PM when it launches feel free to get in touch as i'm happy to get your input as to what we can offer this great community!
Thanks again
guesty81