i'm working on a World of Warcrack character pack for UT3:
http://gearsforums.epicgames.com/sho...d.php?t=679966
i'm open to your suggestions on features and fun stuff you'd like to see in the pack. what would you guys put in?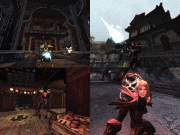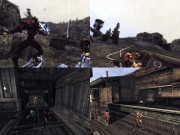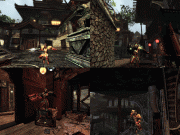 the models, texturing, rigging, anims are working 100% in-game at this point. i'm looking to polish the whole presentation, and on the side i am experimenting with porting the base model to a high-poly model (from 2.5k to ~ 10k polys) for more curvy goodness.
i still need to find guides on constructing custom faction/families, custom audio taunts, making blue/red team skins, etc. if anybody has links to appropriate reading materials that would be much appreciated.
thx,
jagpuf