I think that a lot of mappers could benefit from some community made resources; It'd be great if i could get some creative help making structures, on account i'm pretty bad at making anything else besides square buildings. xD But square or not, i personally just need some decorative pieces to add around a freeway, so anything would be worth looking at! If you're interested, heres some requests:
- Please keep your structure less than 2049x2049x2049 units
- Include sidewalks around it's base.
- Light the building accordingly. Any light needed to actually see the building i'll put there in the map, but if you have signs or street lights, please add them in!
-Export them as Unreal Text (*.t3d) for easy placement.
As an example, i'll post one of the structures i've created so far, The Hotel: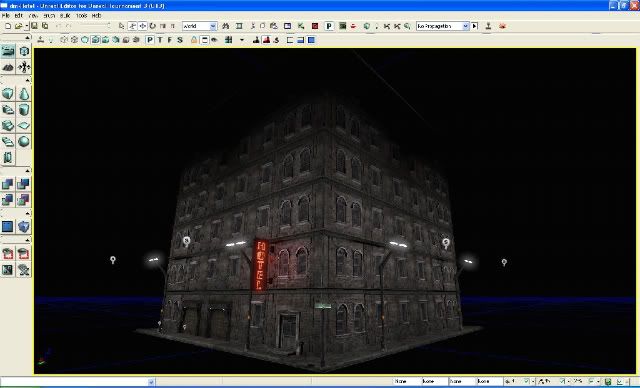 Download:
http://www.moddb.com/members/vicious...ns/basic-hotel