Hi, I am still learning all the tricks of importing static meshes into unreal. My current project is a warhorn I created in Zbrush, reduced the polygon count and projected normals onto the lower resolution mesh. I am happy with the way the normals look in maya, the seams are not really visible. When I import into Unreal however, there seems to be a lighting issue with the way that the UV seams react on the normals. These images will explain better than I can.
Baked lighting in Ued
Dynamic lighting in Ued
Ued Material Network and model details
the most important section of my normal map, I created this tangent space map in Zbrush and there are no apparent seams or lighting issues in Zbrush or Maya.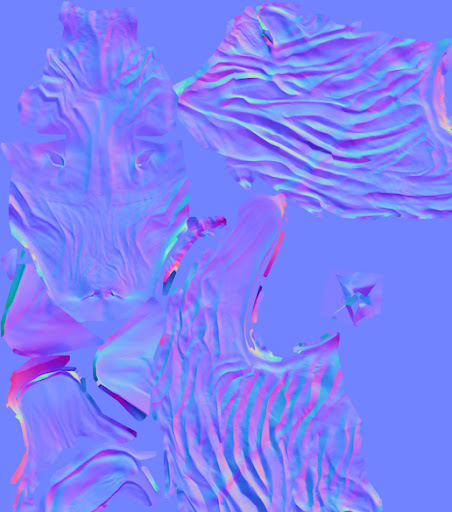 Normals in Maya hardware render
Maya hardware render without Normals
Is there something I have forgotten perhaps? I am still new to this and learning all of the tricks to get things to look very nice in Unreal. let me know if you have any suggestions! Thanks!