I've been coming up with some ideas for some outdoor level designs on paper for a little while now, but I can't figure out how to translate them into the editor using the terrain tool. I'm fairly well versed with regular ole bsp creation (I watched almost the entire tutorial dvd), but I can't follow the tutorials regarding terrain on the internet because there seem to be fundamental UI differences between my version of unrealEd and theirs.
This is what my terrain editing window looks like: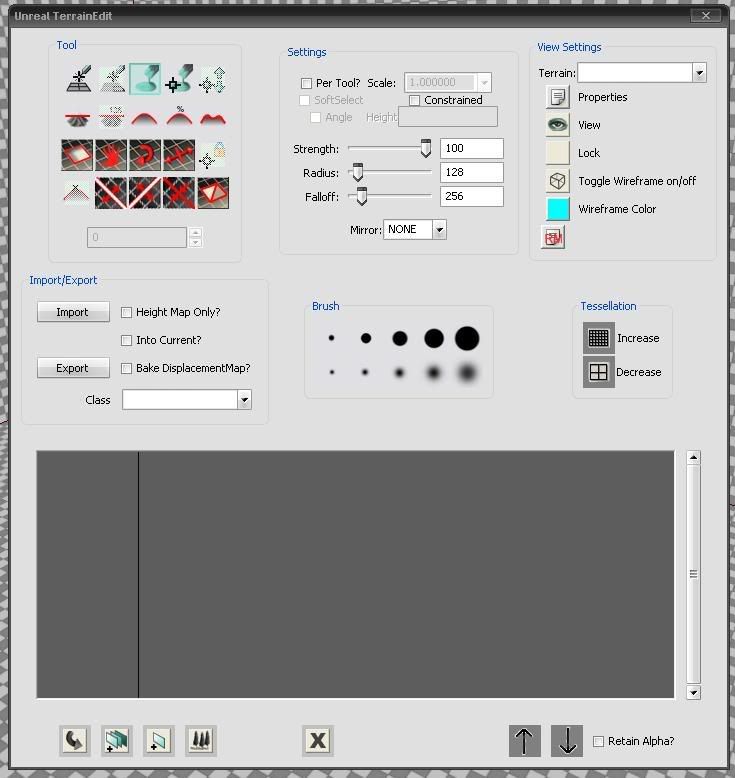 According to the
beyondunreal terrain wiki
, it should look a bit different (see the linked page for picture). I was thinking that maybe it's because we are using different versions of the editor, but the terrain mode wiki explicitly states that it is using unrealEd 3. Also, there is the fact that I do not have the ZoneInfo actor that the tutorials refer to.
Hopefully I'm not the only one with a different terrain mode window. If anyone here can help get me started with terrain, I'd be very grateful.