Name:
NoDeemerRun
Version:
1.0 Final
Description:
Removes/reduces the capability of doing Redeemer run with Hoverboard.
Features:
Removes the capability of doing Redeemer runs (boosting hoverboard)
Full net support
Full compatiblity to other mutators
Works for instant action and online games
Serversided only mutator
No dependency of the package when playing recorded demos
Friendly Name:
No Deemer Run
Date:
April 29, 2015
Compatibility:
Works in 2.1 (+Titan Pack). Prior versions not tested.
Size:
~ 12 KB
Comment:
This is no bug fix. However, the Redeemer runs (using Redeemer to boost hoverboard) are pretty lame. This mutator prevents that.
Credits:
Epic Games
Coder:
RattleSN4K3
Demonstration: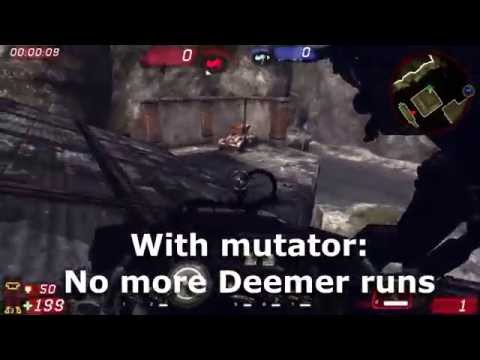 Download:
NoDeemerRun_v1.0_Final.zip
Read the Readme file for more information.