Jailbreak Bloody Mappack
Version:
1.0
Compatibility:
UT3 Patched 2.1, TitanPack and Jailbreak Beta2+ installed
Description:
After seventeen years of developping, 4 divorces, 14 index finger tendinitis, triple brain cancers, two suicides, one
detox stay, and been kidnapped by a female skaarj during six months on a strange island I'm finally able to release
my mappack. It contains 55 maps for the Jailbreak mod on Unreal Tournament 3, there are maps for all tastes.
I hope you have fun and enjoy!
(Credits in readme)
Screenshot: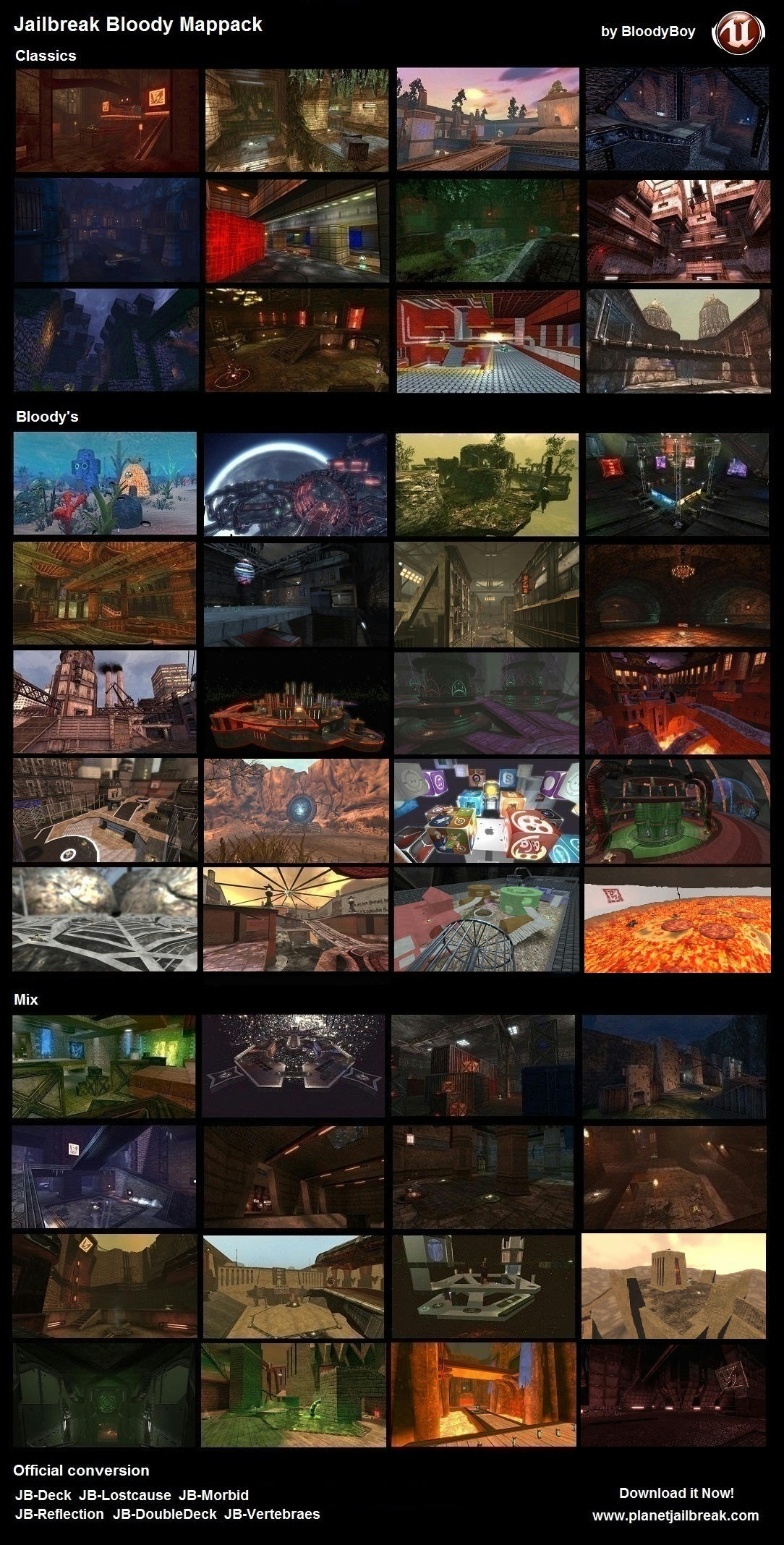 Download:
Part One:


Part Two:
Soon!
Secret stats: maps released 14/55