Name:
Epic FROC (alias
Epic
F
ix for ShockBall Ze
ro
C
ollision)
Version:
1.0 Final
Description:
Serversided mutator to fix the Zero Collision of ShockBalls.
Features:
Fixes Zero collision of ShockBalls
Full net support
Full compatiblity to other mutators
No replacement of any class
Works for instant action and online games
Server sided only
No dependency of the package when playing recorded demos
Friendly Name:
Epic Fix for ShockBall Zero Collision
Date:
March 30, 2014
Compatibility:
NOT TESTED (works in 2.1, could be lower)
Size:
~ 13 KB
Comment:
This might be a fix, but it does destroy the game flow with the ShockRifle. I don't recommend to use this mutator.
Credits:
Epic Games
Coder:
RattleSN4K3
Demonstration: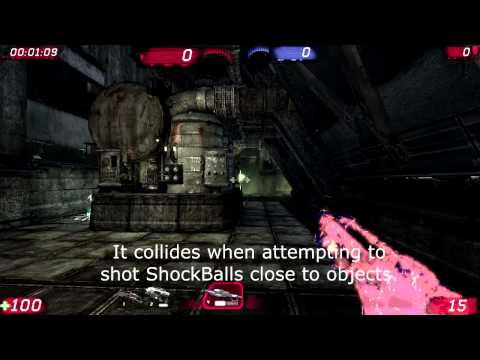 Download:
EpicFixShockBallZeroCollision v1.0 Final
EpicFixShockBallZeroCollision v1.0 Final incl. Source
Read the Readme file for more information.
---
If you are interested in a fix which allows that Zero Collision, but fixes the Combo bug, that ShockBalls cannot be hit if they are near walls, check the following thread:
Epic FOCK (alias Epic Fix for ShockBall Wall Collision)