Title: Competitive Map Pack 2
Game: Unreal Tournament 3
Compatibility: Patch 2.1 and Titan pack
Platform: PC
Version: 1.0
Description: COMP 2 was created to provide new maps designed for competitive players, all game objects are distributed as balanced as possible, the geometry is made to provide a fluid motion and comfortable to the player. Expect loads of trick jumps and a ton of fun.
Release Date: November 12, 2013
Author/Level Designer: Daniel Olaya aka Noob Zaibot
Special thanks to: Neil(aka captain flaccid) for important tips about the balance and gameplay for each map, Voyd for help and testing, Enoch for testing, stevelois for important help and technical tips, and ofcourse his tutorials.
Help, testing and thanks: Blitz, Odedge, Lord_PorkSword, Darkn3ss, UOF team, Cr4zy for fundamental help in the first version of this Map pack, EPIC GAMES for game and tools, everyone that still playing UT3 and Sorry if anyone was missed, I started this long time ago and i can´t remeber.
Textures : PK02 texture set by Philip Klevestav (some ones of this edited by me with photoshop)
Some textures extracted from quake live and edited for me with photoshop
Epic Games for UT3. some textures by Nobiax edited by me with photoshop
I made some ones, using pics from CG textures, with photoshop and pix plant.
If anyone is missed let me know and i will put here.
PC Install: Extract the files in to X:\Documents and Settings\YOURNAME\My Documents\My Games\Unreal Tournament 3\UTGame\Published\CookedPC\CustomMaps (If the folders do not exist, create them)
Coments: The idea was to publish this map pack like 1 year ago, but due to the college, is until now.
The CTF map was made ​​especially for play instagib, do not was tested with any other mutator.
NOTE:I accidentally included Camp_Grounds_pro here. that map was released for Neil. For now I can not upload DM-COMP-Impulse. because I am temporarily away from my computer. but as soon as I can I will.
[IMG]
[/IMG]
Here an example of the gameplay with one of the pro versions: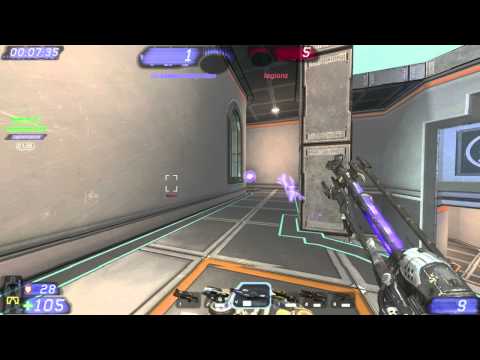 COMP-2 mappack + the pro versions by Neil (aka captainFlacid):
DOWNLOAD
MF LINK:
D
OWNLOAD
GALAXY-PUGS LINK:
http://www.galaxypugs.com/files-4-si...oob_Zaibot).7z
Hit point gammer
http://hitpointgamer.com/?wpdmact=pr...d=Mi5ob3RsaW5r
YOUTUBE:
http://www.youtube.com/watch?v=HSn8f...ature=youtu.be