A quickly made character i made some time ago that i share per request of a friend.
It was made mainly to use it with UTComp in Duel and BTA.
Description
------------
- "New" character for UT3 inspired by the Tron movies, the Spectra character and DM-Derez.
- It's based of the standard ironguard Male model with new textures.
- Dead simple textures but effective nonetheless.
- Really easy to spot without being plain bland or a big moving light.
- It's only emissive and specular, i.e. close to no shadows. Best used with UTComp to color it with team colors. Use the bot as is if you want but it was created to replace a standard bot (I modified Blain with the new parts) so it become usable as a Forced model with UTComp. No more "not sure if opponent or ... BLOODY HELL!" moments.
- Sadly it doesn't work well with DM-Spectrum, the emissive is not influenced by the map. I guess a diffuse only material would fix the problem but it would up the size of the file and make the loading slower when acceding the Male ironguard parts in the character customize interface. Feel free to add one if you really need it.
- Faction should be Iron Guard (i'm pretty sure).
- First person Arms are the standard IG arms.
- All parts are usable as Male Iron Guard parts.
- For a reason, the shoulders don't appear so it looks like it wears a black tee. May have something to do with no pauldrons.
- Feel free to re-use it for something else, enhance it or whatever you want, the package is uncooked.
Have fun
Screenshots :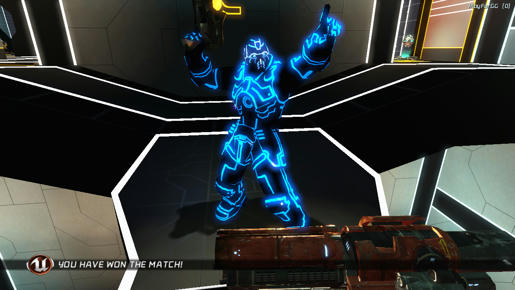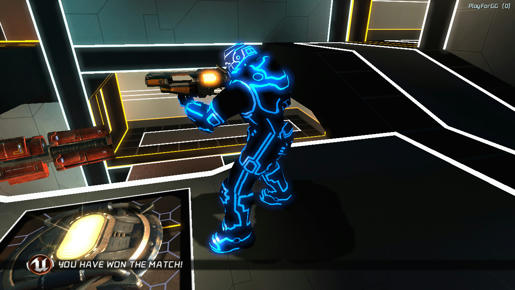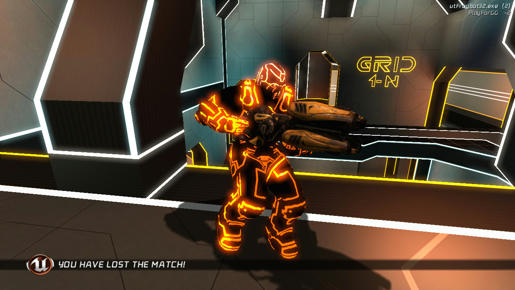 Download :
Mediafire