Name:
Epic FTW
Version:
1.2 Final
Description:
Serversided fixing of dropped weapons so clients won't freeze/crash.
Features:
Fixes dropped weapons for the own player
Fixes dropped UTTimedPowerup items
Fixes dropped RelicMadness powerups
Full net support
Full compatiblity to other mutators
No replacement of Pawn, PlayerController classes (or anything)
Works for instant action and online games
Configurable via Ini file
Configurable via UI scene
Configurable via WebAdmin
Server sided only
ServerActor to keep server pure
No dependency of the package when playing recorded demos
No requirement of WebAdmin
Friendly Name:
Epic Fix for ThrowWeapon
Date:
October 20, 2013
Compatibility:
NOT TESTED (works in 2.1, could be lower)
Size:
~ 137 KB (15 KB for Lite Version)
Comment:
/
Credits:
Epic Games
Coder:
RattleSN4K3
Screenshots:
Demonstration: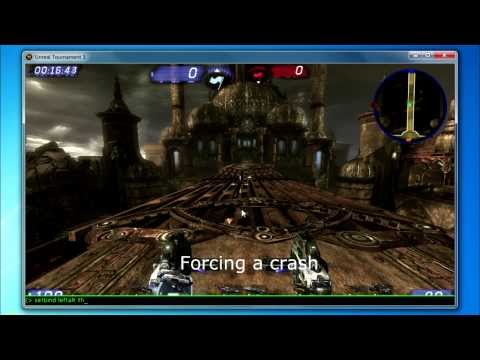 Changelog
:
v1.2

Fixed: Linux server crashing when loading the main package without having RelicMadness.u installed
Removed: Dependency on RelicMadness for the main package
Added: Module to handle RelicPowerups



v1.1

Added: Fixing bug for Weapon, Inventory, UTInventory and UTTimedPowerups
Added: Fixing dropped items of the mutator RelicMadness
Fixed: Minor issues



v1.0.1 - Fix

Fixed: Custom GameRules breaks calling OverridePickupQuery of other GameRules
Fixed: Bug could cause adding GameRules more than once



Download:
Read the Readme file for more information.
---
Older versions
:
v1.0 Final

v1.0.1 Fix

v1.1 Final

---
I would like to know if the PS3 has the same bug. In that case, I can compile a PS3 version.