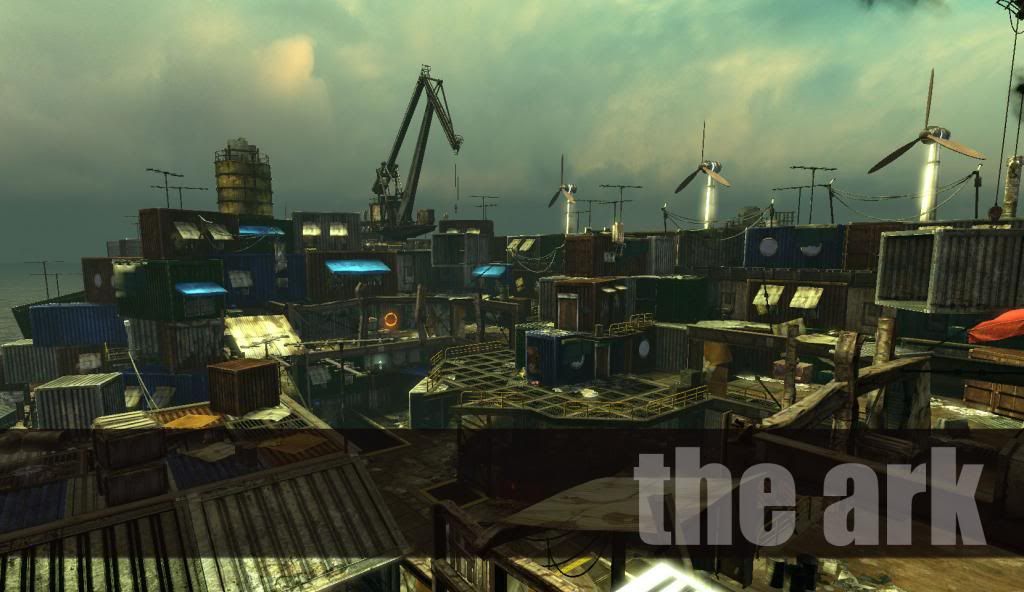 Warfare Gametype
PC
Titan Required
Description:
* Smallish map intended for lower player counts
* No vehicles
* speedboots mod by Ambershee
* compared to my other maps plays like UT3 Warfare rather than 2k4 ONS
Story: A floating storage barge that became housing for its workers when it was lost at sea. Deteriorating conditions quickly turned it into a ghetto. Now abandoned, what happened to its residents is unknown. Currently used as military exercise arena.
Thanks to all who helped out when this map was in beta and gave recent feedback. Wikkid helped out quite a bit in helping get the online bug fixed.
There was a bug with online play with the previous file that is fixed in the version below. * Make sure to replace ALL old files with the new ones in the zip..
Download:
http://www.mediafire.com/?f0gizrmgfqmom6h
[shot]http://i1124.photobucket.com/albums/l565/BFlava_Flav/SS2.jpg[/shot]
[shot]http://i1124.photobucket.com/albums/l565/BFlava_Flav/SS3.jpg[/shot]
There are real life "Container" cities, this is one in London:
[shot]http://i1124.photobucket.com/albums/l565/BFlava_Flav/container.jpg[/shot]
Working on custom props for my next Container City/Favela themed map:
[shot]http://i1124.photobucket.com/albums/l565/BFlava_Flav/ss4.jpg[/shot]