NAME:
CTF-AndAction!_2K9
VERSION:
1.0
COMPATIBILITY:
UT3 2.1 [possibly vanilla]
DESCRIPTION:
SUMMARY:
Intense! fast action close quarters arena style capture the flag is back! & better than ever.. located in the heart of futuristic; "Action! City" now complete with fully functioning AI support, a working remixed soundtrack including stingers sound cues, custom textures, and more. Don't Blink.
DETAILS:
Arena style Capture The Flag at it's most brutal, taking place in ActionCity! One of Unreal's technology centers of the not so distant future. Remade and enhanced for UT3 this small fast pace action map has a fitting name, in the first installment (UT99) despite the fact that it had no sound track, crippled AI, and poor lighting the map was a huge success, virtually every popular US (East. West. & Central) server running generic custom CTF maps included CTF-AndAction in their map rotation.
AUTHORS NOTES:
Includes more of my >trademark< Custom textures.
Includes Custom Music Track: Superfist (remixed by Sneh)
Meticulous unique custom lighting (264 lights total)
Unique Stinger set (sound cues)
Detailed virtual city setting
Highly optimized & extensively tested AI set with circular flow spawns (pseudo reverse positioning) and reverse defense points to keep things flowing (note this map is not reversed) instead a compromise and is neither reversed nor classic play style, it is a unique one of a kind, many hours and play sessions went into testing different variations with the AI to reduce the issues with bot jumpiness and camping. ((Works incredibly well with Instagib))

Despite the simplicity of this release, development and detail have not been overlooked.

Small download 10.4 MB (ideal for limited bandwidth / slow connections)
COMMENTS:
I wasn't sure if i would officially release this map, after encouragement from my LAN match team mates i decided i would, also some of you have seen the line "fine tuning for release" in my sig for months, the main hitch holding me up was actually obtaining permission to use Sneh's music, - ((your in for a treat if you like superfist)) i was finally able to hook up with Sneh (no easy task considering he is not responding to PM's or email from this site, he is very busy with his personal life, but doing good, we'll look forward to his continued work when he has more time
) and obtain his permission. - Back to the map, nothing exceptionally fancy, but not too shabby either, this is intim's favorite map, he always frag about 400 frags on this one in 5 minute on insta.
SCREENSHOTS: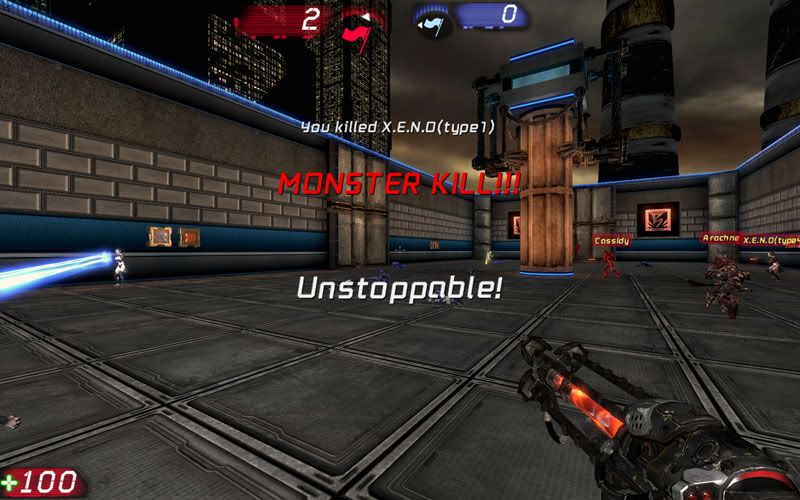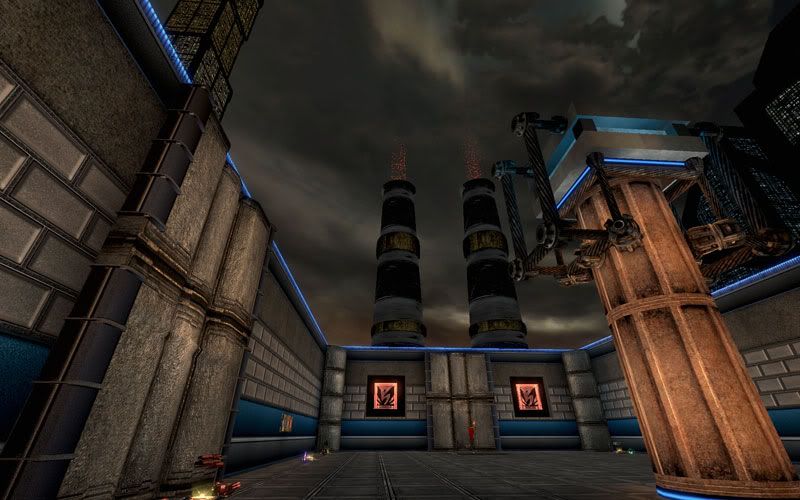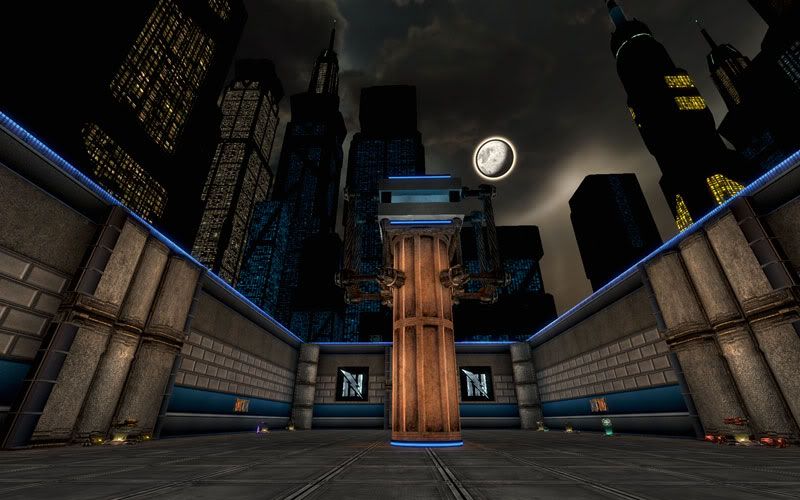 CREDITS:
Epic! for this awesome technology.
All of my testers; T-NiTro, iGniTe, Intimidator, GunrGurl, & Gussy.
Sneh! kickass SuperFist remix.
Intimidator (encourage us to test this map for dozens of hours)
My family for their patience
The UOF crew: Bl!tz~, Stevelois, Odedge, Sebastien-Nova, Lord Porksword, Zerglings, Diesalot & Anyone else I missed.
My friend HO0815XX
Poppersia PS/3 cook, testing, & troubleshoot
Me
PC - DOWNLOAD:
PS/3 - DOWNLOAD: