Name:
Nerok
Version:
Release 1.1
Full-scale Planned Modes: Team Deathmatch, Warfare, vCTF, Greed
Recommended Player Count: 12-20
Compatibility: Must have titan pack and patch 5 (patch 2.1)
Comments: An unconventional layout, filled with unique ideas implemented to be cohesive and function as one. The tactics on this battlefield may change at any moment, forcing newer tactics to be used. It's not about nuking your enemy's core, it's about using the nodes to deal damage. The focus is less on core-attacking, and more on node capturing. Too bad I couldn't get the whole thing done in time for MSUC, but whatever, it's going in my portfolio anyways because it's taken up a huge amount of time. If only I could have made it the way it is now for MSUC.
Description/Backstory: Fragments remaining from the shattered world left behind by the turmoil and tempestuous civil war on Endotermik III, these autonomous mining colonies were left to the biting winds and violent weathering to become one with the planet again; however, mechanized beings with a purpose never stop, and so these colonies continued to sustain themselves, pumping out 200 kilotons of ore, each revolution around the star system, a solar year. Tenok clans have found their ways into the mines by chance, and use the derelict technology to sustain their own bitter existence. They are only marked by their monolithic presence on the frozen surface of the planet.
Things to know
-Custom Map music was created by Vandora
-Holding the enemy's prime node will damage their core
-The 90 second countdown node will deal 25 damage to the enemy core
-There are three routes to reach enemy prime
-Pulse Rifle replaces shock rifle. The secondary is like a flak shell (in function), but travels further, the primary is automatic. It is intended to be slightly more effective against vehicles than infantry.
-The standalone nodes on either side of the map destroy your prime if held by the enemy, and vice versa.
-You are unable to attack the enemy core directly, this is more about holding nodes down.
Important notice
-If you don't like the Pulse Rifle, you don't have to use it. You can select the weapons replacement mutator in the mutators menu and swap it out for the Shock Rifle. I only wanted an alternative to the shock for the map. Its anti-vehicular damage rate is higher than that of similar weapons, and thus is helpful in warfare.
-Unfortunately, the map cannot be played in multiplayer
Screenshots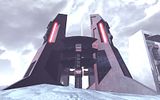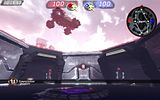 Download Link:
WAR-Nerok Release 1.1
Mirror File, posted by Skillz:
WAR-Nerok Release 1.1
Creator: Hugh "Veng3ance" Weymouth, Formerly xViper AKx
Credits:
Swiblet - Thanks for your help! It was fun testing with you
Kantham - Feedback and guidance, plus helping me get out of the issues I've had. Thanks!
[VaLkyR]Assass1n - Feedback and guidance, helping me figure out a few minor details that could be altered
Phopojijo - Feedback and guidance, thanks for testing with me!
The T5K Clan - Feedback and live server support, thanks. Check out their public server on UT3!
Uplink 10k - Supportive feedback
Vandora - Musician and voluntary contributor, check out
www.vandoras-box.com
for more on this artist,
Guitar Samples Provided by Chetan Oberoi
Thanks to all who have provided feedback and keep playing!
Thanks for checking it out!
CAPABLE OF 32 PLAYER SUPPORT! (Though totally not recommended)
I cannot edit the map any further, sorry for those who may have been looking for some update sooner or later, because it's not going to come along.