Name:
Opposite Team
Version:
1.0
Compatibility:
All versions for PC
Description:
In this mutator,
the

Red Players

become with

more health and armor, but run very slow
.
Blue Players are fast, jump high but are more vulnerable.
Comments:
This mutator is my first mutator for any game.
This mutator is meant for Team Deathmatch. It is working for other team game modes, but it has not been balanced and have a lack of interest for these modes.
The sources of the mutator are included in the archive.
This mutator was balanced with bots.
This mutator is the first base of the Unreal Safari mod for UT3.
Screenshot: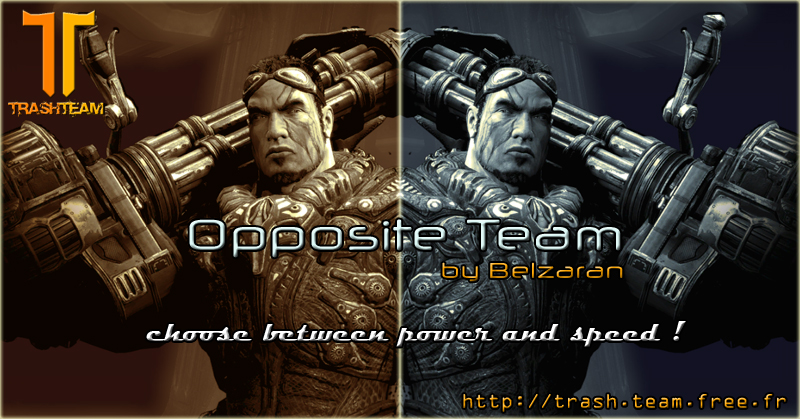 Homepage:
Trash Team
Unreal Safari (mod for UT3)
Download:
OppositeTeam.rar
I need to balance the teams ! Thanks for advices !
For next version :
Adding a configurable menu to configure the health/armor/speed/jump height of the teams.