Compatibility:
probably all versions of UT3 (I recommend using it with the latest patch)
Version:
1.1
Description:
Now uncooked package included! New download file (view readme for instructions)
I created a package with three diffrent barrels that you can place in your map and let them explode.
changelog,
Code:
V1.1
-now the uncooked package is included(so its useable in your map)

V1
-all three barrels have dynamic lightning versions (uses more preformance)
-tweaked eplosive timings a bit
-added a test map and a download :)
you can do lots of diffrent things with these;
you can let them explode :P
benchmark your physics
create cool effects with alot of barrels
etc etc etc
NEW VIDEO:
http://www.youtube.com/watch?v=0vSuj...e=channel_page
bugs:
*radial damage doesnt work unless de barrel has fallen on his side(need help)
*they wont leave any explosion marks on the envoirement(cant get decals to spawn with unrealkistmet)
(if you want to help me with these bugs send me a PM)
Credits:
Made by Demigod(AKA dinkelstefan).
Homepage:
http://www.youtube.com/user/TheGetBusyCommittee
Download:
http://www.megaupload.com/?d=ITP4Y3A0
Screenshot: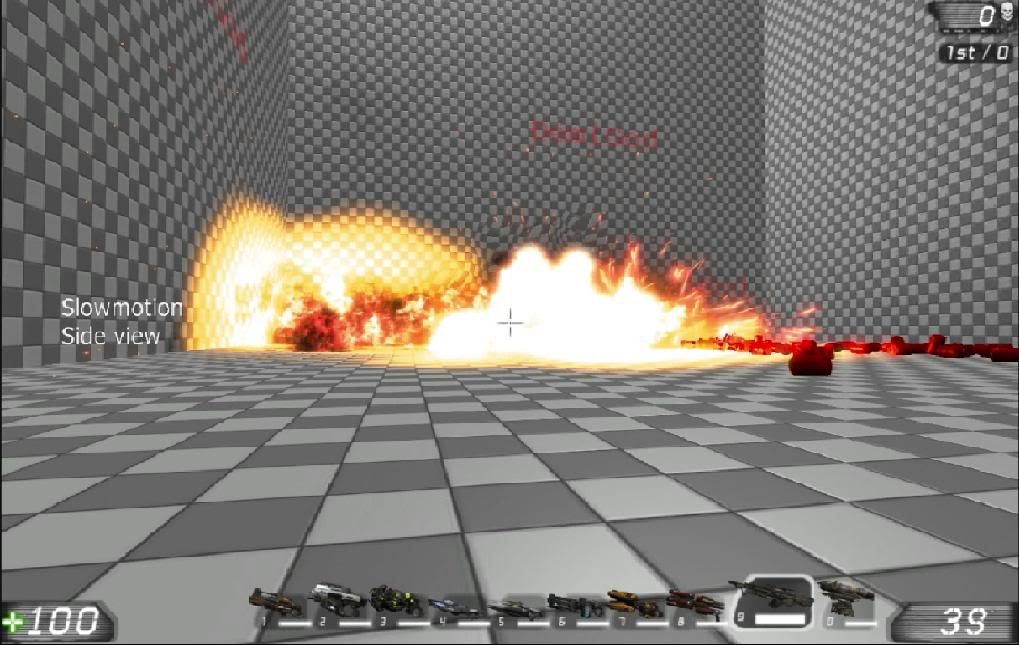 README:
Code:
Installation of the test/preview map: 
put the content of this rar file in Documents\My Games\Unreal Tournament 3\UTGame\Published\CookedPC\CustomMaps


Howto view the test:
When ingame go to instant action, then go to deathmatch and select this map.





howto use the package in your own map:
VERY IMPORTANT: put the uncooked package(explosives.upk) in the same folder as the map you too cook it with.
the package is located in the uncooked foler in the rar file.


then open your map.
open the package in the generic browser.
Use one of the prefabs in there (the prefabs are the explosive barrels)
save your map when done (keep it at the same location as the package)
when your map is done, it can be cooked(it cooks with the package)
so make shure to include the package that got cooked in your map RAR/ZIP when publishing it on the internet)





When you use my package in your map put me in the credits/readme.
Dont modify or copy the pieces of my package without premission.




changelog,
v1.1
-now the uncooked package is included(so its useable in your map)
---------------
 



 -DemiGod(aka dinkelstefan)