Name:
DragonScale
Version:
1.0 Final Release
Compatibility:
UT3 2.0 (no Titan Pack add-ons used)
Description:
DragonScale one, simple training ground of Izanagi on Earth. This simple battle place is most favorite for Izanagi commanders. It's last training, before giving trooper the knowledge of vehicle control. Here soldiers have to learn how to avoid fire from master of turret, and team must cooperate too, other way it lose. Of course turret mech, can be hijacked or destroyed by Redeemer, which fighter need to find. This training is really hard and difficult, and that's the reason why Izanagi Corporation has so great tactics and commanders on the battlefield... In this place recruits, learn truly and hardly, how to win not only by pushing the trigger of gun.
Screenshot: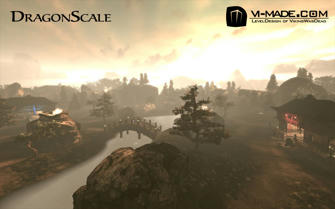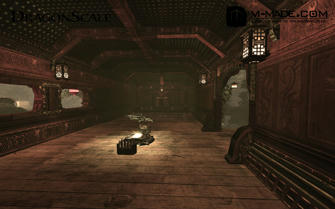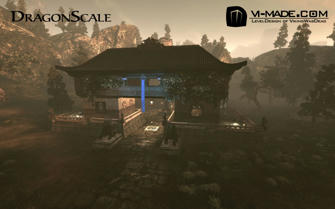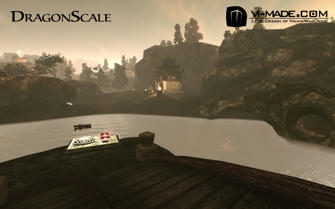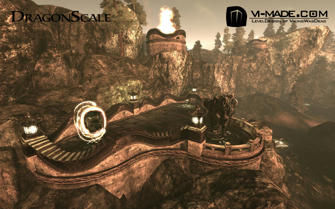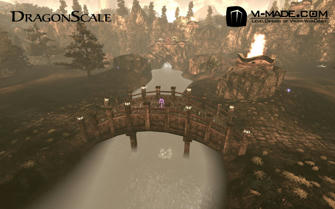 Video:
YouTube.com
(thanks for ut-X.net)
Credits:
Epic Games
CauldronBorn for his orginal level from RuneGame
Hourences for his tutorials, which help me to figureout in UnrealEd
Sjosz for his support as mapper and nice talking time
Odedge for his support as player, his help about optimizing, was priceless
Comment:
Changes from original level by CauldronBorn:
- Terrain is more flat, in original base were higher so that made an rivel valley effect... I change it, cause of few reasons: first original was for hack'n'slash game, and second original level was smaller...
- Modified River shape, here we have some sort of waterfall and small ait with weapon located...
- House with teleporter to turret and turret itself is my add-on, for diversification of game play...
Changes from Beta 1:
- Improved sky lighting, instead of one SpotLight, 5 DirectionalLights...
- Improved BlockingVolumes on Rock Meshes around the area...
- Added mountains in further plane of skybox...
- Added Health Vials and Medium Heath
- Added Flag and Team Lights on front of the base...
- More Decoration Meshes Inside Bases...
Changes from Beta 2 and RC 1:
- Improved sky lighting, to final - more Directional Lights, and SkyLight for ambient light overall
- Raised level of difficulty in game...
- Less places of weapons in base, and more around whole map...
- Less ammo for difficulty...
- Switched places of powerups and armors elements
- Added more ways for bots
- Optimized amount of SpeedTrees more visible on map, and better framerate...
- Optimized FoliageFactory Volumes
Download: