Name:VCTF-Celestial
Version:Final 2
Compatibility:UT3 patch 2.1
Description:In a solar system far away, nothing is what it seems, there are many things that catch your eye with their unique colours on this moon, remember, something doesnt belong.

Comments:Well here you go
its finally, well, final! Hopefully i accomodated most of the things you guys sugested, if not, im still opened to making som echanges if necessairy. This version is to replace the older version.
Screenshot: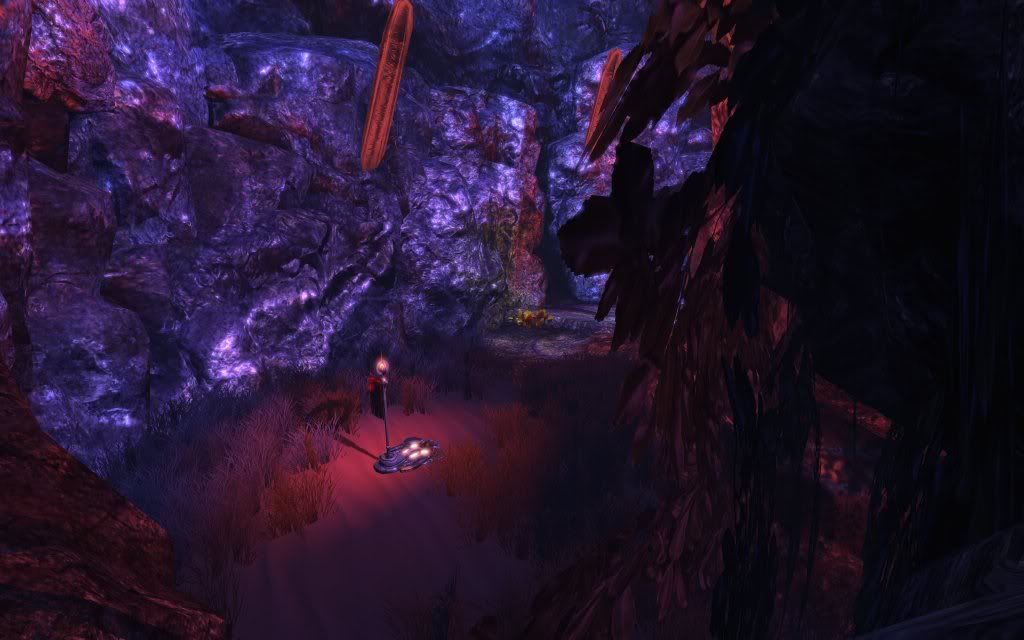 Credits:In no particular order, Oldskool0482, Stevelois, Zzyzx(siLT), Poker, and everyone else for the awesome support and comments
! oh and epic games
Download: PLEASE REPLACE ALL PREVIOUS VERSION WITH THIS ONE http://www.mediafire.com/download.php?wmzc2nxymin
Changelog:
Code:
Updates since beta 1:

-Changed some materials a teeny but
-Added some more mushroom sof variou scolour sindicating different powerups
-Added ammo to main field
-Shortened grass so you can see over it
-Moved the crystals and other meshes that were getting in the way of flag runs
-Widend the cave snow, not by much much enough for you to be able to move smoother through them.
-Moved the weapon lockers to the main floor of the base, and added 1 more to each base
-Fixed the floating mushrooms/pickups and such
-Fixed some collison on some meshes
-Tried to my best extent at smoothening ou tthe pathways of the bases, they're much more smooth but still have some issues and small spots that cant be fixed because of the mesh i used

Updates since beta 2:

-Added some air control to the jumpads
-Changed the mines/sc to sv/emp
-Added minmap, its alittle off but its the best i can do.

Update sonce beta 3:
-Added tunnel from inside manta tunnel leading to bender, added boots in there
-Added more Medium Healths around th emap
-Replaced the 'Hiding" spot's keg with medium health, made it so you drop the flag if you have it
-Replaced EMP with...XRAYVOLUME!
-Removed stinger from lockers and moved it to walkway above manta
-A few other tweaks and aesthetic changes
-Swapped the keg and deemer around 

Update since beta 4:

-Added preview picture
-Removed ALL weapon lockers and added individual pickups around the bases to prevent camping the flags from the spawns
-A few more various subtle tweaks

Update since final 1:

-Performance tweaks
-Removal of hiding spots