Name:
DM-Beesting_SE
Version:
1.0
Compatibility:
UT3 v1.3
Description:
This Liandri scientific observatory, on the mountainous world of Xanom is used for testing both the capability and durability of robots designed for extreme vertical applications. Liandri accountants in their eternal search for cost effectiveness decided to put the facility to use after hours, in the Tournament. This venue became known as "The Beesting" due to its unnusual hive like layout and fatal penalty to those who failed to watch their step.......
Comments:
Second Edition of my 2nd map for UT3. Contains a lot of indoor and outdoor space. Largish map suited to 12-24 players. Has a hive/hexagonal style layout. Custom skydome was made by me and there is some custom textures/materials and sounds as well. More traditional item weapon layout than my last map with the only duplicate weapon/item being 2x link gun. DM-Beesting_SE is a reasonably graphically demanding map and I really only recommend it for people with nvidia 8800 cards or higher (or ATI equivalent)
Changes made from original DM-Beesting
-Peak Polygon Count reduced by 25% (former poly peak reduced by 45%)
-Improved Outdoor lighting with reduced saturation and better shadowing. Also less demanding on system
-Improved indoor lighting: reduced saturation and added more neutrally coloured wall lights which make
indoor lighting a little more interesting
-130 Path nodes added to improve bot pathing and to give a better range of possible moves in battle
-Improved normal mapping of all textures
-Fixed a couple of faulty "hexwindows"
-Removed a stray mesh (No other meshes were harmed during this optimization)
-Deployables (slow and shield volumes) removed due to bots camping them
-Added two medium healths
-Mapstingers moved to new package to avoid conflict\dependability upon dom-beesting
-A few stray textures realigned
-Spawn points reduced from 42 to 28, however all spawn points have a weapon in view when players spawn
I would have liked to add more meshes in a few places, but didnt after considering this is a GPU demanding map
already due to the large quantity of meshes in it
Many thanks to HKLM\Snake for all his help to achieve some of these improvements
Hope everyone enjoys my map.
Screenshot: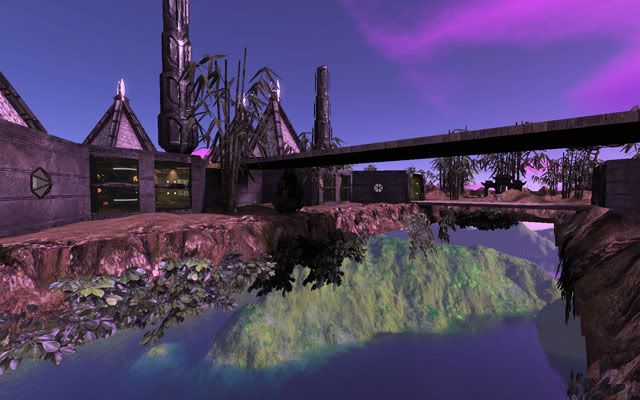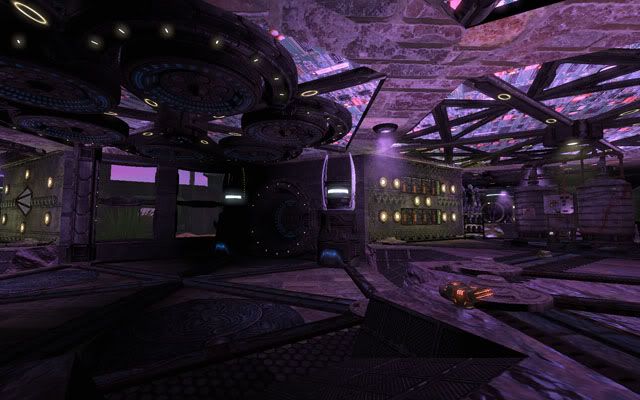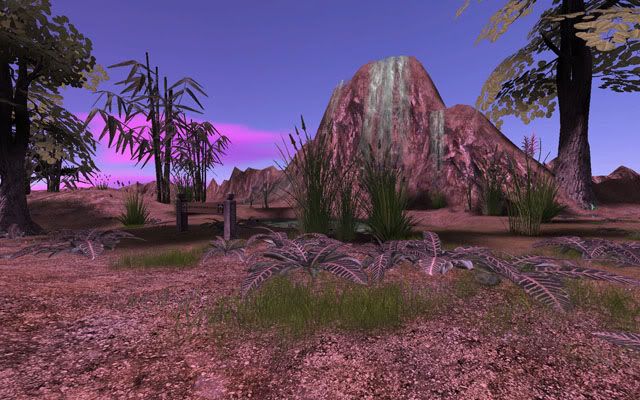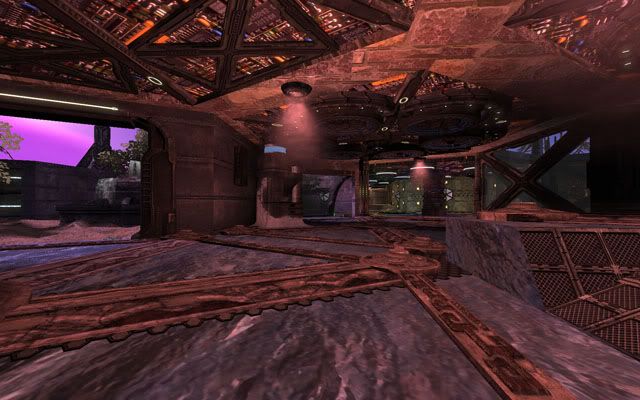 Credits:
FragTastic (authour) Epic games (UT3 & UE3), my girlfriend (DoesNotCompute) for her patience and support, AussieUT3 clan
Many thanks for Tech help from: DGUnreal, Lord_porksword, The Demon Slick & HKLM\Snake
Useful Beta Feedback or encouragement :Lord_Porksword, Freaky1, Feisar32, 4TX4, Sheldon, coolcat22, The Demon Slick off epic game forums
Thank you to the above.
Homepage:
Press the refresh icon.... :P
Download:
WARNING! DM-Beesting v3 coming soon! (within a fortnight)
Download DM-Beesting_SE PC v1.0 from filefront
Download DM-Beesting_SE PC v1.0 from mediafire
Important Install note!
Please note that DMBeestingSE_Package.upk is part of DM-Beesting_SE. This seperate package was necessary to get custom mapstingers working properly. Please move
all 4 files
contained in the folder in your downloaded archive, into your CustomMaps folder or copy the whole unarchived folder directly into custom maps ( I find this method tidier) If you do not include this package this map will NOT work! (This info is also included in the DM-Beesting_SE Readme included in archive)