Name:VCTF-Spaceballs
Version:2.0/Final
Compatibility:PC
Description: This is a smaller map with a focus on gameplay and fast flag caps compared to size, a large number of vehicles, etc. The map was designed in mind for a low number of players, e.g 10 and under, but the map can support upto 32 (be warned that amount of people is untested, and would probably be pretty spammy)

What I wanted to do was make a map with an emphasis centered around technique and speed while punishing more ungainly players for their mistakes. One false step will usually spell death, assuming you do not fall into the camo pit! There are two neutral scavengers which are a pain to get to and should be considered contention objectives (an unchecked scavenger will wreak massive damage). Players will also have to work to get rocket launchers, shock rifles, snipers, and avrils. There are three boots, one DDamage, one Camo, two helmets, and two chestplates.

Flag runners have three basic routes they can take once they get the enemy flag, more if they are creative, and more paths become available after leaving the enemy base. I'm sure I could include more but I'll let you discover the map's secrets.

I have not included any bot support. If you want bots go play the campaign. I probably will not be updating this map. What you get is what you get.
Best played with world and texture settings of at least 3.
Screenshots: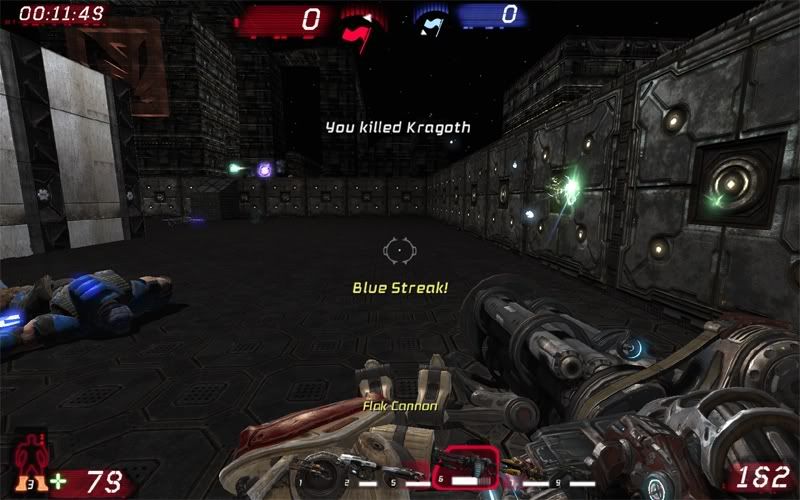 Credits and Testers: Jjunior130, lice_, Silkz, ToP-Specialist, Private Pyle, Carlos205, thehotcake
DOWNLOAD