Name:
DM-PlayTable
Version:
Finished
Compatibility:
PC, Patch 1.3
Description:
Kids Play Room is the theme of the map. You will find: KugelBahn, wooden road track with garage, Legos, Dominos, Xylophone, etc.
Comments:
Fairly open, medium sized map with lots of cover. Medium-long range combat fan heaven. Short range fans have plenty of cover and can use vehicles and invisibility to quickly get near the snipers.
Moving in the Z direction is a must as the greater power ups and weapons are on higher levels of the KugelBahn and garage. JumpBoots and double jumps must be used to reach plenty of areas and to use quicker routes.
Jumping of the table is an escape route, as it will teleport the player randomly to one of the starting positions.
Bots can't reach some areas (like the biggest power ups), but will get most of the weapons and traverse 90% of the map causing a significant threat.
Creating the map was a fun learning experience, this explains some features that don't fit the theme.
Screenshots: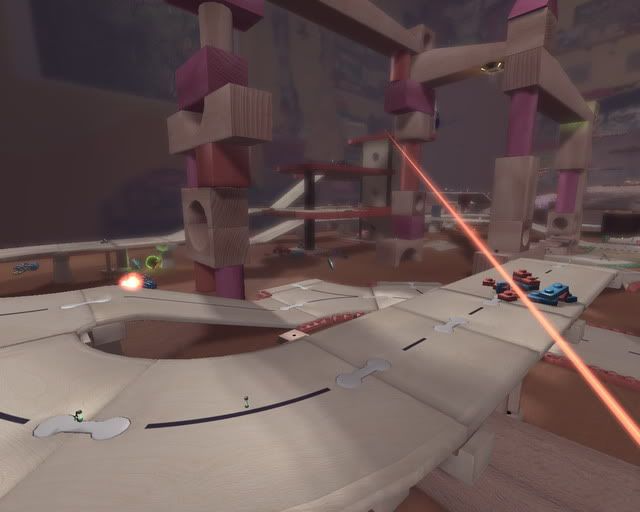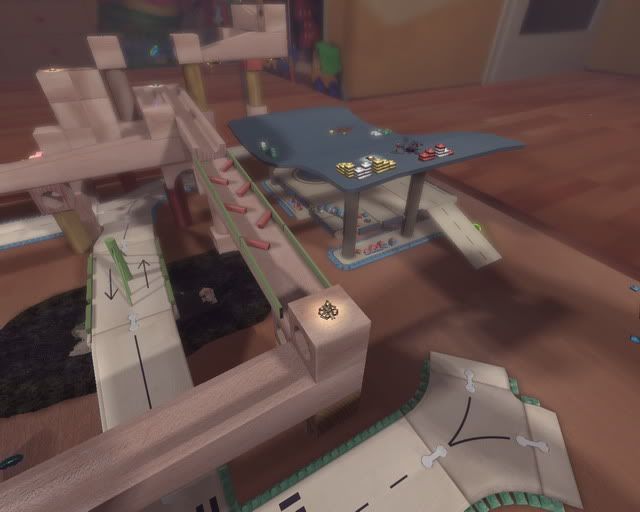 Credits:
Peter (MMmaster) Urbanics
Email Address:
purbanics@hotmail.com
Additional Credits:
I borrowed a few materials and meshes from Epic.
Homepage:
http://sites.google.com/site/purbanics/
Downloads:
http://files.filefront.com/DM+PlayTa...able_Final.zip
http://www.filefactory.com/file/98b7...able_Final.zip
http://www.mediafire.com/mmmaster
PS3 version - http://www.filefactory.com/file/5913ff/n/DM-PlayTable-PS3_zip
Beta Thread:
http://forums.epicgames.com/showthread.php?t=634806