DOWNLOAD (PC)
DOWNLOAD (PS3)
Name:
DM-Apathy
Version:
Final
Compatibility:
PC / PS3
Description:
This is a small DM map designed specifically for 1on1 although it works well with 4 players.
If you are just starting out on UT, or training a new clan member, this map is great for learning to time pickups.
Its an easy layout to learn and teaches you to predict other players movement.
Map Description
This insignificant crevice in the vast network of factories that litter the industrial sector of Oxida Nova, was responsible for the tarydium-fiber flywheels and coil system that power the Axon hover boards. Axon H.Q. evacuated their workforce from all surrounding districts when Krall forces stormed the storage and disposal facilities on the outskirts of the city. It now lies dormant, awaiting the inevitable.
Pickups
All standard weapons
All armour pickups
Double damage
6 Health packs
3 Lines of health vials
Screenshots: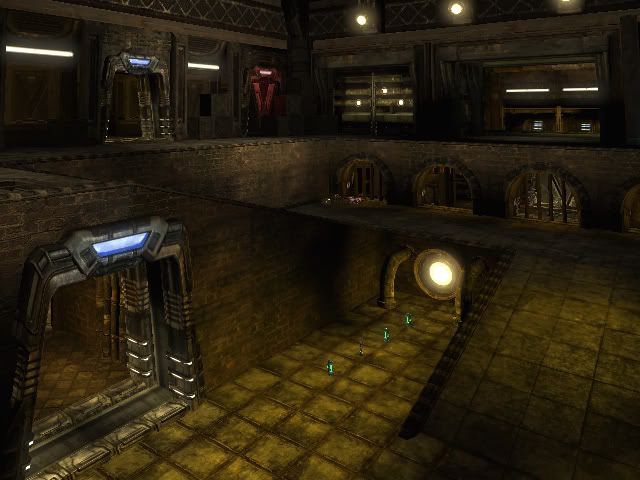 Comments:
This is a remake of my UT2004 map DM-1on1-DerelictFactory.
There are bonus screenshots and extra information about the map in the download.
Credits:
Thank you to everyone that contributes tutorials to the forums. Bigger thank you to
AnubanUT2
for cooking the map for the PS3.
Homepage:
Myspace blog of my maps
Download:
DOWNLOAD (PC)
DOWNLOAD (PS3)