Name: CTF-Inner Sanctums Arena

Version: Final

Compatibility: patch 1.2
Updated
Lengthened the Arena slightly. Changed the ceiling totally and made it open to the stormy night sky. And how can you have a stormy sky without cloud flashes and thunder? You can't, so I added those as well and I am rather happy with the effect...even though no one will look up while getting blown away!
Description:
Due to unforeseen 'unnatural' occurrences, the main Sanctums have been closed to the Tournament for the time being. However, the center arena holds a fast and deadly slaughter house for the pleasure of all contestants and judgment here is swift and furious!
Comments:
A few people asked if I could turn the center Area (of Inner Sanctums) into a smaller CTF (Because they SAY the original was too big
) and use it for Instagib as well. It is fast and plays that way with Instagib or normal weapons (just turn off the translocator
). This is for those who want to work off aggression fast.
Screenshot: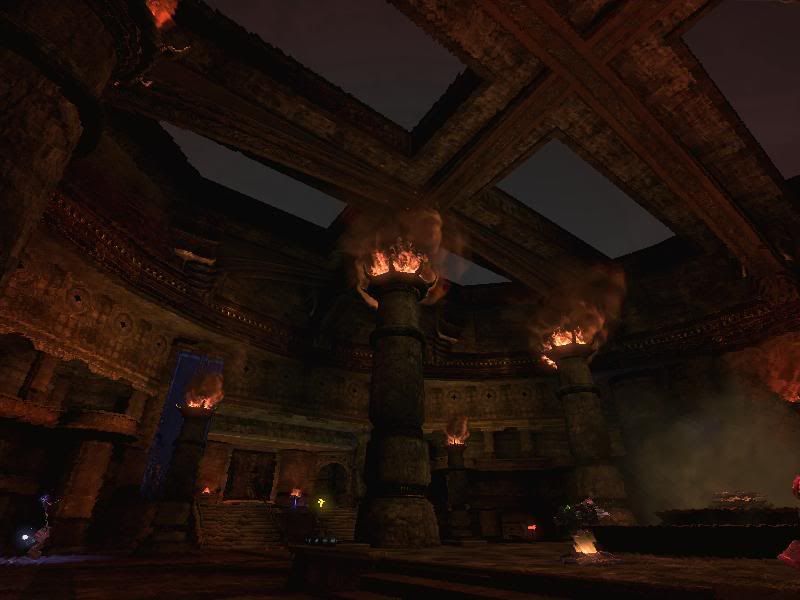 Screenshot: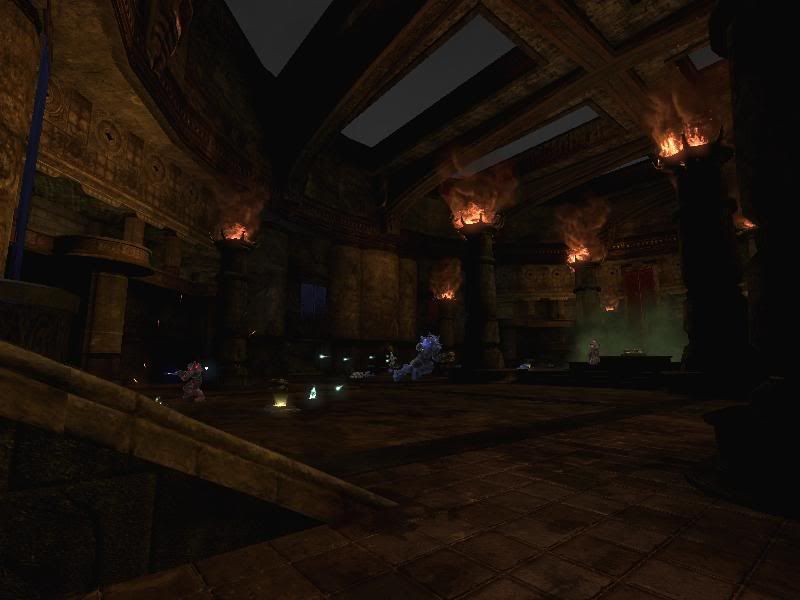 Screenshot: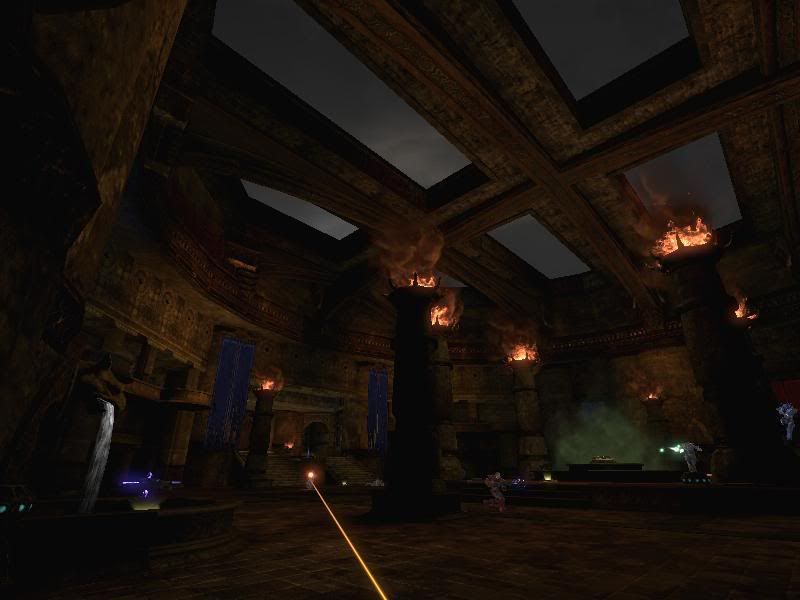 Credits:
Those great folks who put this game together!
Homepage:
None...they may be after me even as I speak.
Download:
http://files.filefront.com/Inner+San.../fileinfo.html