Name:
Sandbox (DM, CTF, VCTF, & WAR)
Version:
1.1
Compatibility:
2 external mesh/texture/material packages (included). I do apologize that there are two external packages and that the names do not match the map package, but as this is my first attempt to mapping, I did not know how to port my custom static meshes/textures/materials from them into the map. In the future, I'll try to fix this and prevent it from happening with future maps.
Also at this time, this is PC only; I dont know how to bake this for the PS3 but if someone wants to bake it for PS3 players, feel free to but keep my name as the original author.
Description:
A typical mini-me level inside of a city park sandbox.
Comments:
This is my first map and it has been quite the learning experience. Each type variation is slightly different (CTF, VCTF, and WAR has additional KNEX walls in the underground central chamber to separate the two halves.
Screenshot: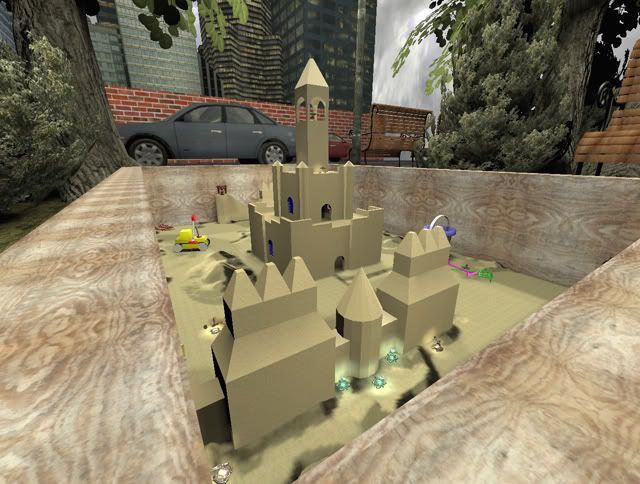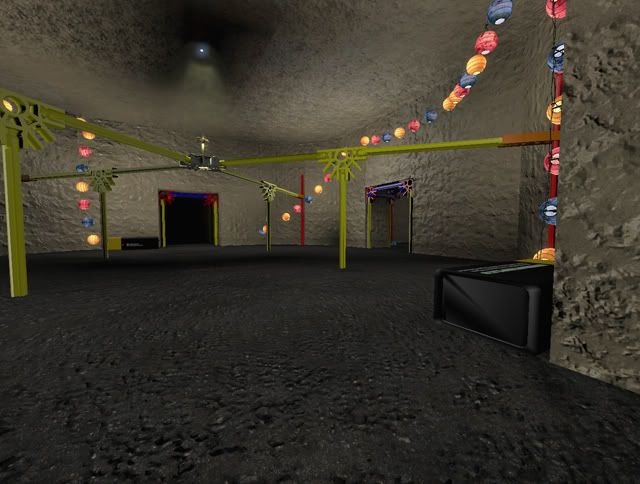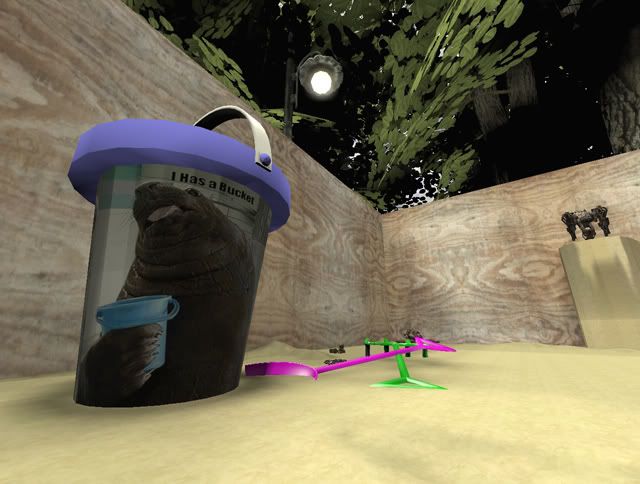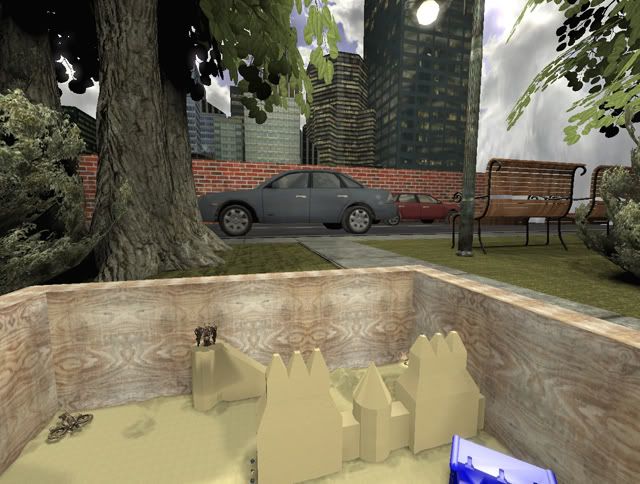 Credits:
Thanks to my teacher and friends in my Multimedia VR 2 class who helped me figure out the agony of porting in my custom static meshes.
Download:
DM-Sandbox
Megaupload:
http://www.megaupload.com/?d=8T043ABL
Rapidshare:
http://rapidshare.com/files/11167277...ndbox.zip.html
FileFront:
http://files.filefront.com/DM+Sandbo.../fileinfo.html
CTF-Sandbox
Megaupload:
http://www.megaupload.com/?d=XOCX2GNB
Rapidshare:
http://rapidshare.com/files/12344297...ndbox.zip.html
FileFront:
http://files.filefront.com/CTF+Sandb.../fileinfo.html
VCTF-Sandbox
Megaupload:
http://www.megaupload.com/?d=J8KQEOJP
Rapidshare:
http://rapidshare.com/files/12344936...ndbox.zip.html
FileFront:
http://files.filefront.com/VCTF+Sand.../fileinfo.html
WAR-Sandbox
Megaupload (Part 1):
http://www.megaupload.com/?d=MR8L3G14
Megaupload (Part 2):
http://www.megaupload.com/?d=GC8PRG36
Rapidshare (Part 1):
http://rapidshare.com/files/12348080...part1.rar.html
Rapidshare (Part 2):
http://rapidshare.com/files/12348178...part2.rar.html
FileFront:
http://files.filefront.com/WAR+Sandb.../fileinfo.html