Play Unreal Tournament 3 from an over the shoulder view, like Gears of War or Mass Effect. This new camera view enhances the action and really brings you into the fight!
Enter the battle with an over the shoulder camera and see the Action from an all new perspective! Action Cam is designed to offer better visibility, depth, and feedback to the player than the normal first person view, and offers pixel-perfect accuracy.
UPDATE: Play Action Cam on your PS3! (01/06/08 @ 8PM PDT)
Action Cam v1.0 is released onto our favorite console and ready for the masses to play around with! Thanks to StuntF50 for helping test the PS3 version, as I don't own one.
Digg it!
http://www.digg.com/playstation/Acti...eleased_on_PS3
PS3 Mod Install Video Tutorial from Epileptic Gaming using Action Cam:
http://epilepticgaming.ggl.com/2008/...deos-released/
ModDB download (PS3):
http://www.moddb.com/mods/10356/acti...10-ps3-release
ModDB download (PC):
http://www.moddb.com/mods/10356/acti...action-cam-v10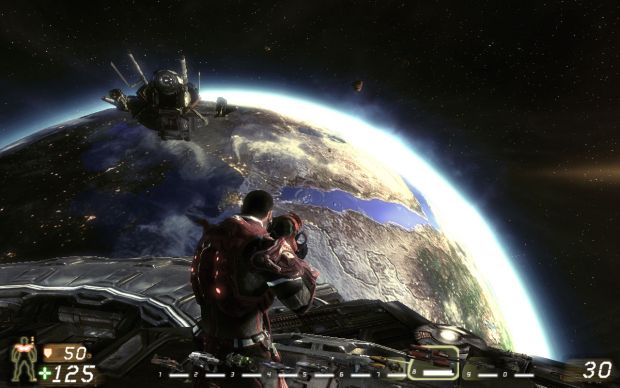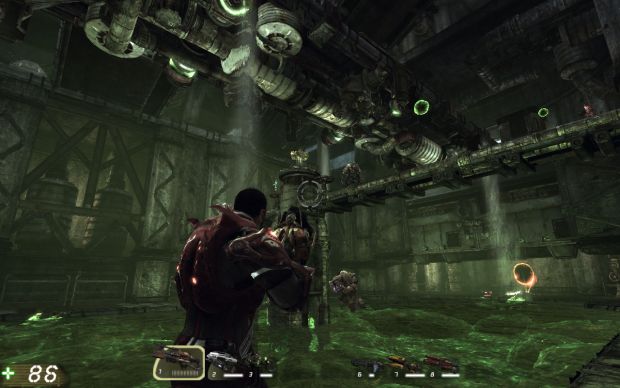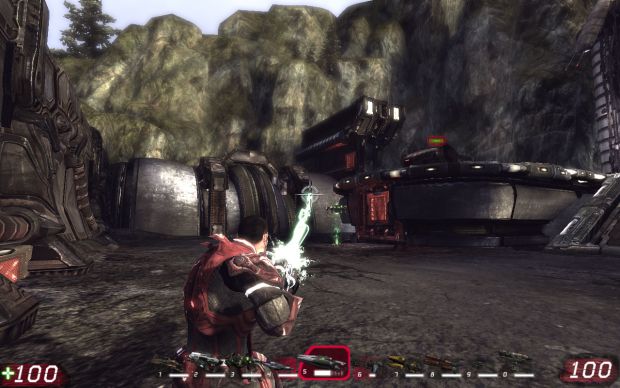 Action Cam
http://www.moddb.com/mods/10356/action-cam
I'm hard at work on a new version, adding the ability to fully configure your camera settings and the ability to use presets that closely match those in some popular third-person games, so you can play the game just the way you want!
If you have any feature requests or bugs to report, please post them here, I'll check back often.
Thanks, and enjoy the Action!
Known issues with v1.0 release:
1. Some mutator incompatability, the current 1.0 release is a bit sloppy and replaces the Pawn and Controller, something that is already remedied in the next release.
2. In a multiplayer game, the player model can become invisible to other players if the client's camera clips into his player model. This is bad, but it's also fixed in the next release.
3. Not so smooth transition to and from feign death.