Name:
AllowMantaRide
Version:
1.1b
Description:
This mutator enables the riding capability of the Manta. That feature is
known from UT2004. There is also a suck-in feature which let players
die who step on the center of the rotor.
Features:
Allows to ride on a Manta
Optional suck-in on rotors
Optional instant death on rotors
Optional disallow riding on Manta while carrying the flag/orb
Full net support
Full compatiblity to other mutators
Support for custom Mantas
Configurable via Ini file
Configurable via UI
Configurable via WebAdmin
Works for instant action and online games
Works with vehicle replacement mutators
No requirement of WebAdmin
Friendly name:
Allow Manta-Ride
Date:
February 2, 2015
Compatibility:
Works in 2.1 (+Titan Pack). Prior versions not tested.
Size:
~ 164 KB
Comment:
Quick idea as I've read the
Liandri Archives wiki
which stated that you get sucked into the rotors in UT3. And I was curious. Challenge accepted.
Credits:
Epic Games
,
YourParents
(beta testing),
Retodon8
(Liandri Archives),
tarnationsauce2
(suggestions)
Coder:
RattleSN4K3
Screenshots:
Demonstration (Link):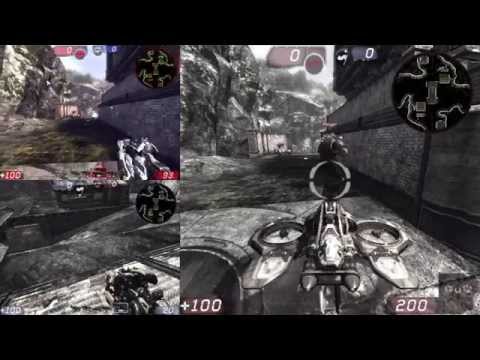 Changelog:
v1.1
Added: Config option to disallow riding mantas while carrying flag/orb
Fixed: Settings changed on runtime (via WebAdmin) are processed directly (which is unintended)
v1.0 - Initial version
Basic mutator to allow manta ride
Optional suck-in feature on manta wings' rotor
Optional intant death on rotors
WebAdmin settings

Download:
AllowMantaRide_v1.1Beta.zip
[51 KB]
Read the Readme file for more information.
PS:
The video shows the Hammer glitch on Mantas. It was mentioned that you can use a mutator to prevent that from happening.
This mutator is called
Epic FHM (alias Epic Fix for Hammer Manta Glitch)
and can be found here:
http://forums.epicgames.com/threads/984342
---
Older versions: