(new version has been released on the 13th of April)
This mutator greatly improves spectator's experience by providing many convenient features.
"Spectate" button available in mid game menu
Nickname beacons displayed above players
When viewing from the first person, nickname of the POV is displayed in the corner.
Convenient player selection menu available using the mouse scroll
Adjustable camera speed and FOV
Up to ten savable bookmarks per map, editable directly in-game. An example set of bookmarks for WAR-Downtown is included in the archive.
Notifications of powerups, superweapons and flags being taken, with an option to jump to the player
Timer for powerups, armor pickups and super weapons (Kismet-activated pickup factories are also supported)
Quake Live-like "follow powerup" and "follow killer" modes.
The mutator correctly works in network games. Server-side demos are also fully supported.
Overview of some features: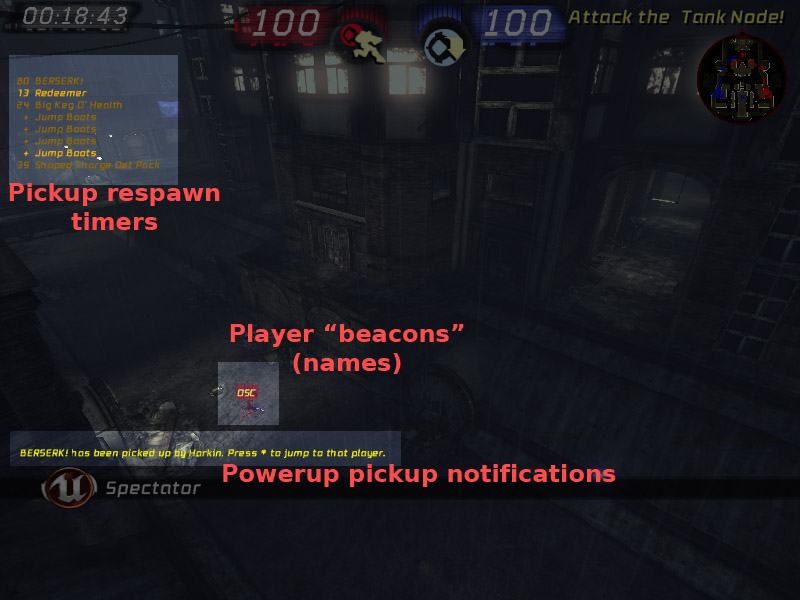 The player selection menu: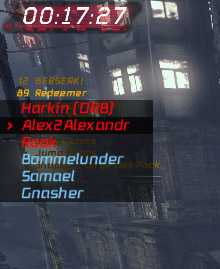 Spectate button: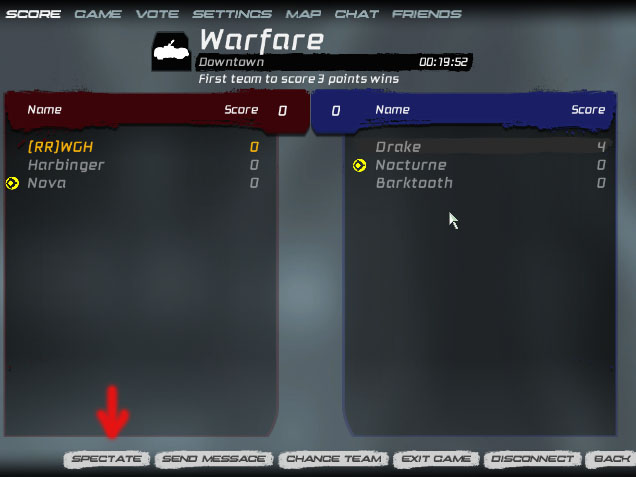 Source code is available under terms of OUML on GitHub.
https://github.com/WGH-/SpectatorUI
Download link:
http://chireiden.torlan.ru/SpectatorUI/SpectatorUI.zip
Old versions (e.g. for demo playback):
http://chireiden.torlan.ru/Spectator...UI_Archive.zip