Name:
Atom Ripper
Version:
1
Compatibility:
UT3
Description:
A very power sniper rifle-like weapon that spawns a blackhole. After a while, the blackhole explodes in a fiery mushroom cloud.
Comments:
You can use the
'UTWeaponAtomRipper'
Mutator which replaces the redeemer; or you can also use the
weapon replacer
that comes with the game.
How to use:
Aim at the spot you which to shoot, then hold the fire button down until the weapon charges and fires. (Just like the Ion Painter in UT2k4)
Screenshots: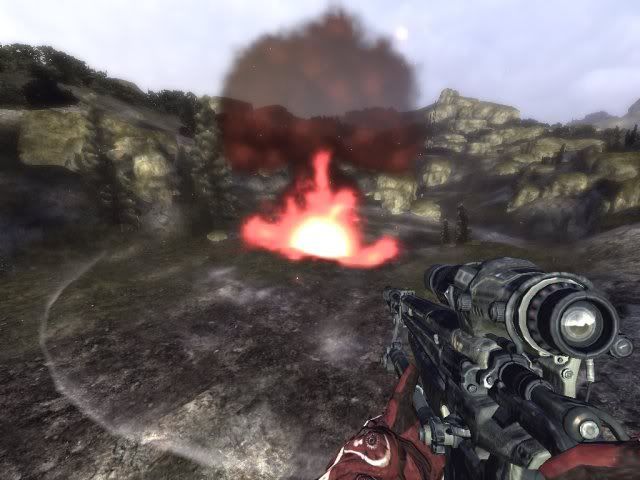 Known Issues & Bugs:
1.Gravity may not work if aimed at a complex mesh.
2.Explosion fx may cause lag.
3.Blackhole doesn't lift things off the ground.
4.Explosion sound is delay when far from it.
5.Doesn't have impact sound.(Still working one it)
6.Cheesy name for weapon...
Credits:
PyroPhreak(Ace08)
Download:
FileFront
FilePlanet