DM-Aelon-V090
Version 0.90
Cooked with UT 3 2.1 (patch 5)
Hello everyone, I uploaded the beta version of my latest map, DM-Aelon.
It is a tight, fast-paced Duel map set in a cave.
This beta version is pretty complete, but it lacks some finishing touches.
A not-complete list of missing things:
- There isn't any sound or music
- There are some missing blocking volumes, and some others aren't placed properly
- The cave needs a little retouching in the waterfall top part
- The rocks that block the decorative tunnels are temporary
- The weapon "bases" are temporary
- The gravel texture is missing Normal and specular maps
- The wood texture is temporary
- The cobwebs look ugly right now (very bright)
- Missing optimization!
The gameplay and most of the visuals stuff is there, though. I am planning to release this map in a few days (in time for the MSUC), but I could definitely use any feedback
I am especially looking for feedback on the visual stuff
Pics: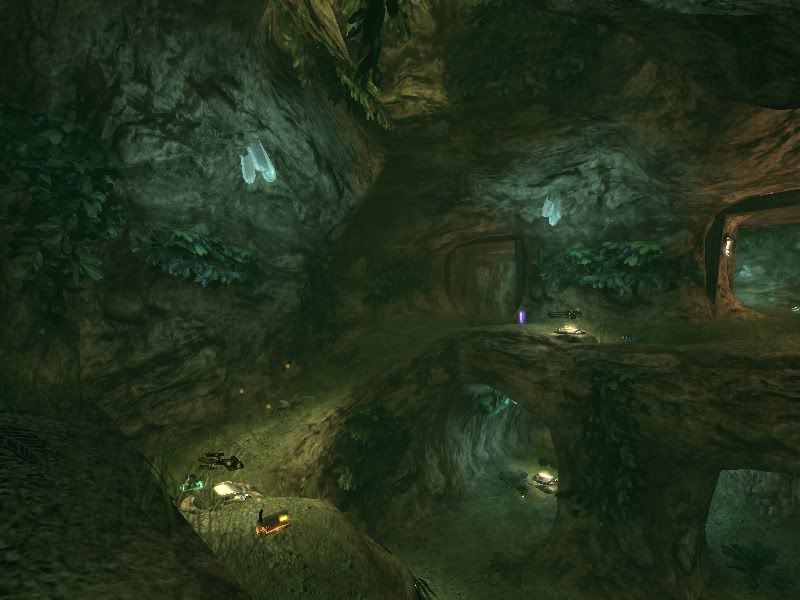 Download: (PC only)
http://files.filefront.com/DM+Aelon+.../fileinfo.html
Any feedback is appreciated