[Update 8th May '09]: Beta 2.1 Release / MSU entry.
Name:
CTF-Hero's Leap
Version:
Beta 2.1, MSU entry
Compatibility:
PC Patch 2.0 onwards.
Description:
Hero's Leap is an Izanagi stronghold and a testing ground for experienced warriors. Rumor has it that an assortment of secret artifacts are also held within the guild halls at Hero's Leap. Now it has come under attack by a team of Necris Phayder Assassins looking to steal these artifacts and attain glory among their dark bretheren. Is is time to put the Izanagi warriors to the test. All of their fates will be decided.
8-14 Players. (Bots are fully supported in CTF, but they're too shy about attacking in Greed - no known fix for this atm)
Comments:
I've submitted the latest version to the MSU competition as I guess I'm close enough to done to do that. Ah, maybe there were some things I'd have liked to have done but I guess they're minor in the grand scheme of things so I'm not going to fuss.
So, what's changed? Well, this version just has some minor changes over Beta 2.0 so I just called it 2.1:
1. Signposts added next to the heroic leaps on the central platforms.
I added a visual clue / courtesy marker next to the jump pads that send you to the base rooftops as a friendly warning, just like the sign posts on the towers. Mainly it's to clue up newcomers to the map, but it also adds a bit to the feel.
2. Cleaned up some redundant path nodes.
This was just to get rid of a build warning xD Now I just have the 4 warnings over using Teleporters instead of UTTeleporters, but as I have no intention of reverting back to using UTTeleporters I'll just have to put up with it xD
3. New map pic.
4. Revised recommended player count from 8-12 to 8-14.
Ok, that's it I think... short and sweet. download it and have fun! Provide feedback!
Screenshots:
These are from Beta 1, but there's only a difference in 1 shot.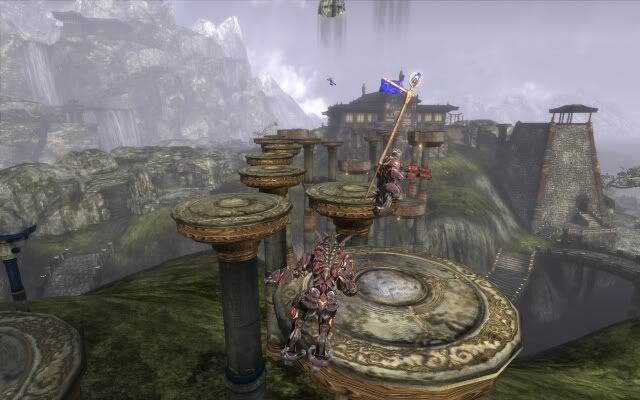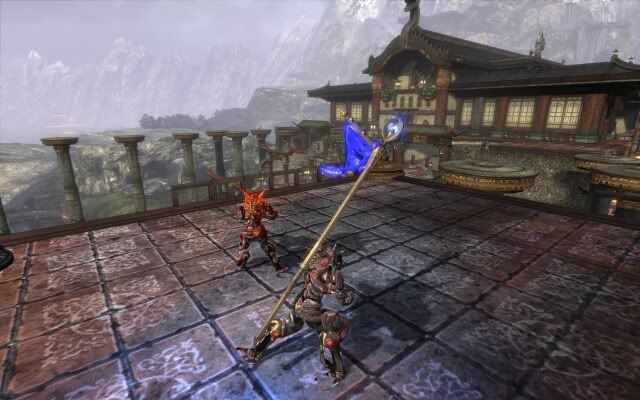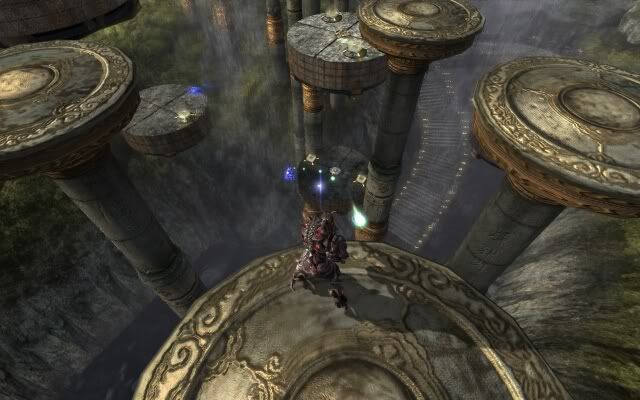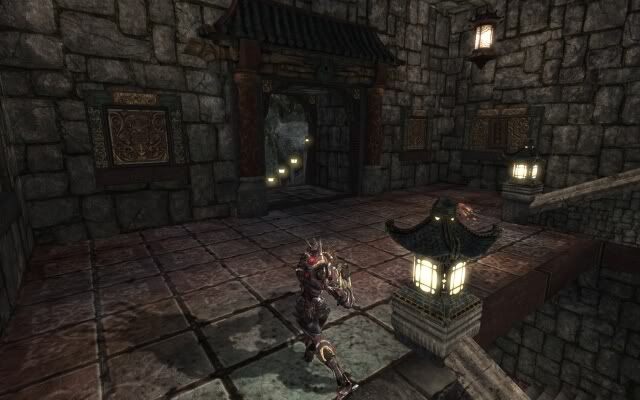 Credits:
Cirian. Big thanks to Epic and everyone in the forums.
Thanks:
Everyone who posted during Alpha! Your feedback gives me a very helpful reality check. Thank you.
Homepage:
cirianfairlight.tk
Download:
CTF-Hero's Leap (Beta 2.1 / MSU entry) (PC)
Previous versions:
Beta 2 (PC Patch 2.0+)
Beta 1 (PC Patch 2.0+)
Alpha CTF Version (PC Patch 1.3+)
Alpha VCTF Version (PC Patch 1.3+)