This map now final

Link to Full Release
1.
DOM-Carnage Cathedral
2. Version.
RC1
3. Compatibility.
UT3 Version 1.2
4. Description.
A medium/large sized deathmatch map. 14 room, 3 floored, abandoned cathedral set at night with glass spires & stained glass letting in the moonlight and flame torches lighting up where the moonlight doesnt reach
5.Comments.
Please note: Mininmum recommended players 8. recommended score 100 pts. contains 5 control points. Requests for changes must be made by 8th August
The Cathedral has 3 floors. Mid floor consists of 2 rooms, corridors and a catwalk thru the central room (pic1). 3rd floor is a large room the size of bottom floor central room, with a large round hole in the centre. This map contains a lot of custom sounds and textures/materials, but unfortunately no custom models as Im a beginner.
DOM convert is made from DM FPS final so initial release is RC1. I am not interested in changing this map at this stage but I am open to suggestions on control point and weapons/ items.
Currently control points are: Top Floor, Red Stair Landing, Blue Stair Landing, Reeded Corner Spire, Palmed Corner Spire. (Teleporters removed in DOM convert)
6. Screenshots.
Emitters on my rig are only showing lower LOD levels so please forgive the emitters in pics, they will look better on your machine. This has been tested on other PC's and LODing works fine, seems something in my 6.5GB of custom content has broken the LODing on this map for my game :/ Something else to fix.... lol. Flame Torches will look more like this on your machine
(Thanks to BuffyTheSlayer for this shot)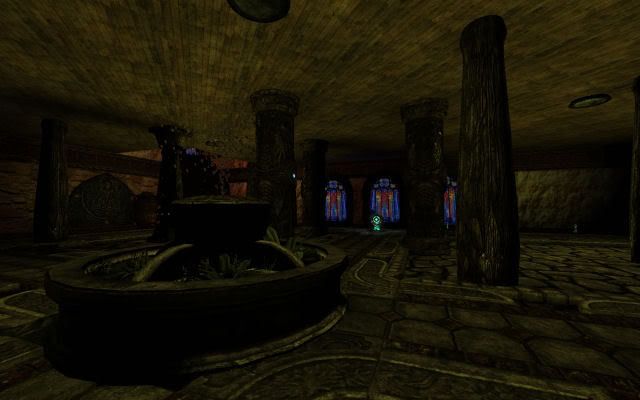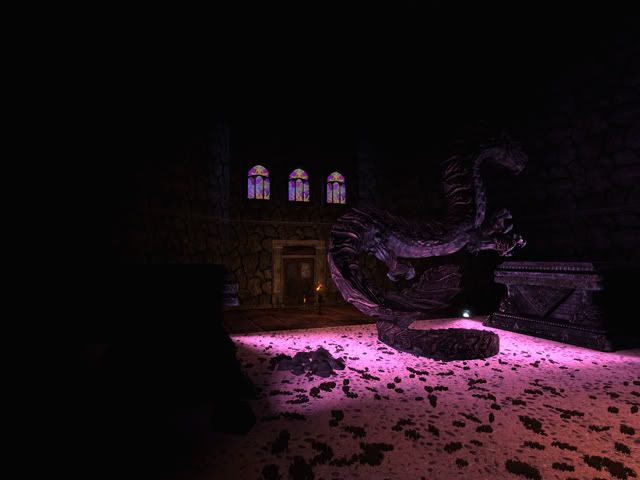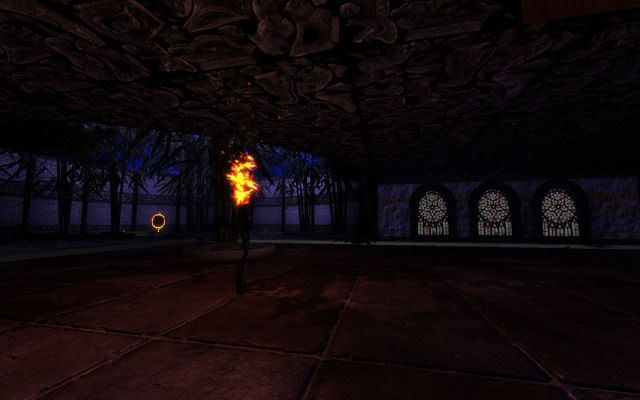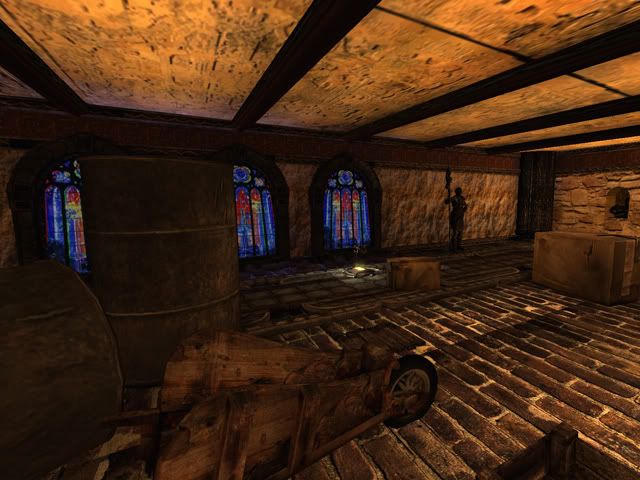 7.Credits.
FragTastic, Epic Games, UT3DOM, AussieUT3 clan and my girlfriend (for neglecting her lol)
Tech assistance: Greenday_584 could not have been more helpful and is very gratefully thanked. These other epic board members have been so kind as to help me get through this project which at times was obviously above my abilities: Mojonick, DGUnreal, VinnieMC, ffejnosliw, ShadeMistress, Sonic Wallpaper, Lord Porksword
Useful Feedback and or Encouragement: hydrophillic, Hazard2Health, Nathan_B, Chaaaaaaaalie, Nero25, xViperAKx, karmapolice, kev_boy, xfuture, riftvalley, The Demon Slick and more than anybody the infallible freaky1 who helped immensely, repeatedly and promptly always on this project. You are the man ;D
Thank you to all the above.
8.
This map is a vagrant and has no homepage :P
9. Download links [PC]
on filefront
This map now final

Link to Full Release
*Please Note*
This map, requires the UT3Dom Domination mod to work.
Get it Here
Current Test Status:
Confirmed working on DOM & DDOM: 2 reports. Error Reports: 0 reports. Layout change requests: 0 reports