Map Name: Cryostasis
Version: RC1: Minor/Major Tweaks
Compatibility: PC
Description: A tight, deadly Cryogenics research facility transformed into an even deadlier arena, Cryostasis was designed for research on chemical reactions between flesh and particle arresting weaponry in hopes of finding a method of fighting krall-necris troops by sending them to their frozen deaths.
Recommended Player Count: Best played as a 4-8 player map for balance.
Comments: New stuff just keeps on making the map better and better.
Screenshots:
Not Updated Yet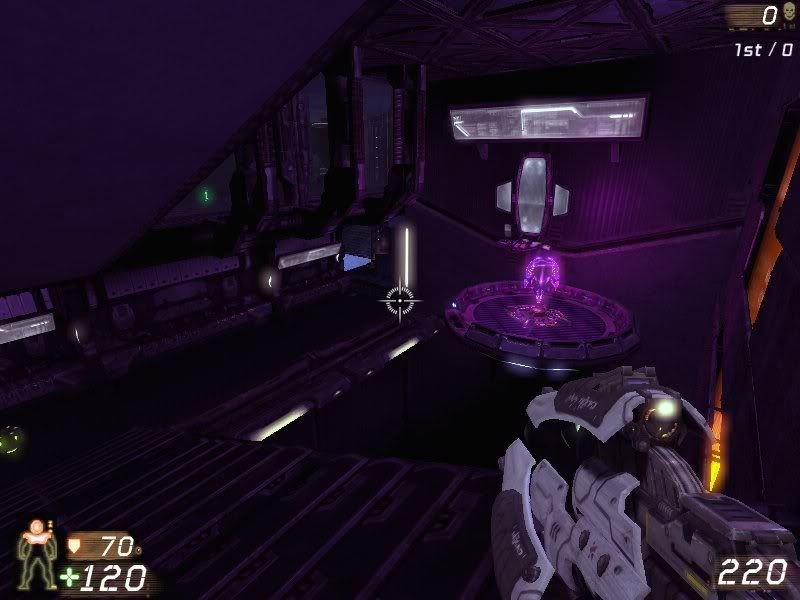 Download Map
Here
Since this map is now Beta, I will be consistently posting updates in this thread. The alpha stage is over and the map is intentionally tight quarters, not to mention that the map is becoming more and more dangerous. In the alpha phase, the U-Damage was placed behind two heavy doors. In this current version, the U-Damage is in the room I like to call: The Purple Window Room of Doom, or simply, the Amp room, and some of the weapons have been recently moved.
I am anticipating some vigorous testing from you guys here at the forums. Hope to see your responses. Remember, this is one of those maps that was designed as a cramped, deadly little map for duels and 6-player DM.
Update: The armor vest has been moved so that the map's flow increases. You don't want a vest right next to a flak cannon, do you?