Okay, just tried this newer version and it's a lot better. Weapon placement may need a bit more tweaking. I found myself lacking ammo every now and then and when I really looked at the level, I noticed there were no ammo packs! Should toss a few of those around in some bare spots/corners and whatnot.
I also feel that the very long corridor that you have a player start in *the one that's near the shock rifle* could use a weapon spawn there, perhaps centered between the two doorways on the left side. The second floor of this same corridor *near the reactor* could maybe use a weapon or some packs, maybe on the bridge that connects the left and right sides together, and the reactor room itself could use some ammo lovin as well.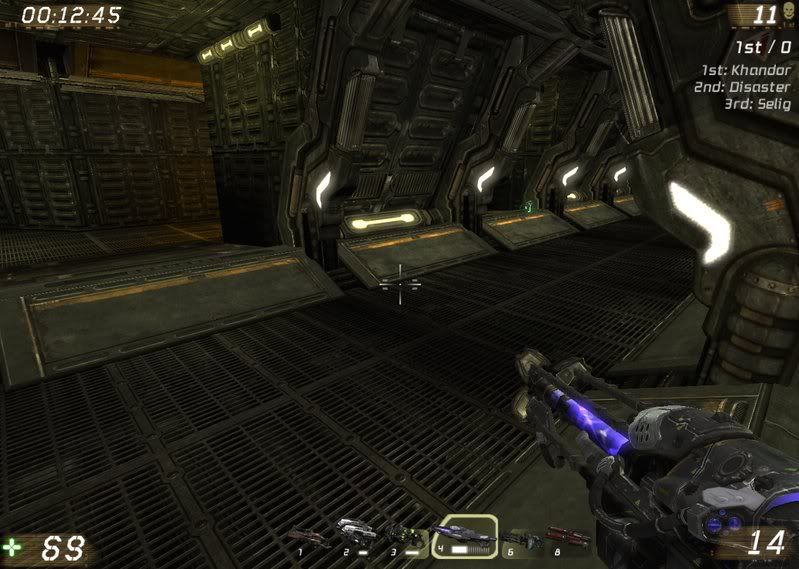 Also I was looking at the catwalk, which was awesome to be able to shoot through, seemed odd that the biorifle and the rocket launcher can shoot through it, I dunno if this is configurable, if not, oh well.
Speaking of which, the underside of that catwalk would be a great place to put a weapon spawn or some ammo packs, then people would have a reason to run under and get shot!
I also noticed that in that same area, the stairway going up the left side of the room, if you walk up the 'gap' in the stairs on the left side, you can get stuck and slide down the stairs oddly instead of going up, not sure what's wrong there but the stairs on the opposite side doesn't have that problem.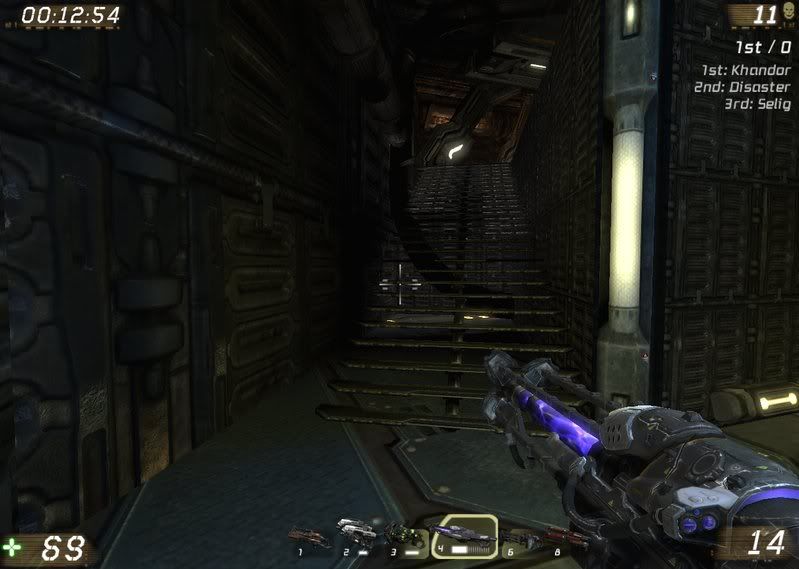 Only other thing I can comment about is that the bots acted wierd in two spots. I think it may be just the default pathing by the AI, but it was still funny. When I first loaded up the map, three bots went for the bio rifle and kinda got sandwiched in there and were running at each other until one of em got killed and the other two could get around. lol And the elevator going from the shield belt to the top area one bot just sat there and rode the vator up and down several times before finally deciding to get off. But I noticed the bots spread out a lot more than before and liked using the lower areas as well.
Overall, I think this map is getting near completion. I LOVE THE ELECTRICAL EFFECTS! the purple is just totally badass.