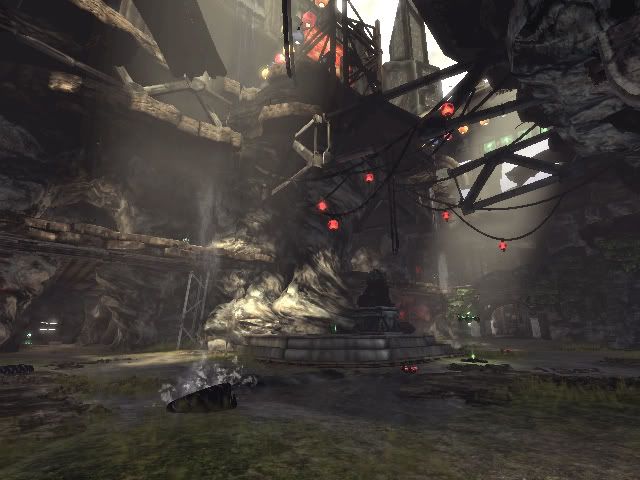 This is a conversion of WAR-Sinkhole into a CTF map. The purpose of this release is to work out any issues that might arise with the custom script I am using, and to get some feedback on the map's overall potential as a CTF map. Hopefully I will be able to get some playtesting done after Epic fixes redirects, and then move to a final version.
-Power cores have been replaced with flags.
-Power node in the center replaced with an invisibility powerup
-Turrets & Manta factories have been removed.
-This map uses my
Configurable Weapon Lockers
as weapon pickup bases.
-Damage Amplifier and Berserk pickups removed. Shield Belts moved to their locations.
-Added: Thigh Pads, Jump Boots. Separate weapon pick ups for each weapon.
-Additional Player Starts added in several locations.
DL:
http://files.filefront.com/CTF+Sinkh.../fileinfo.html