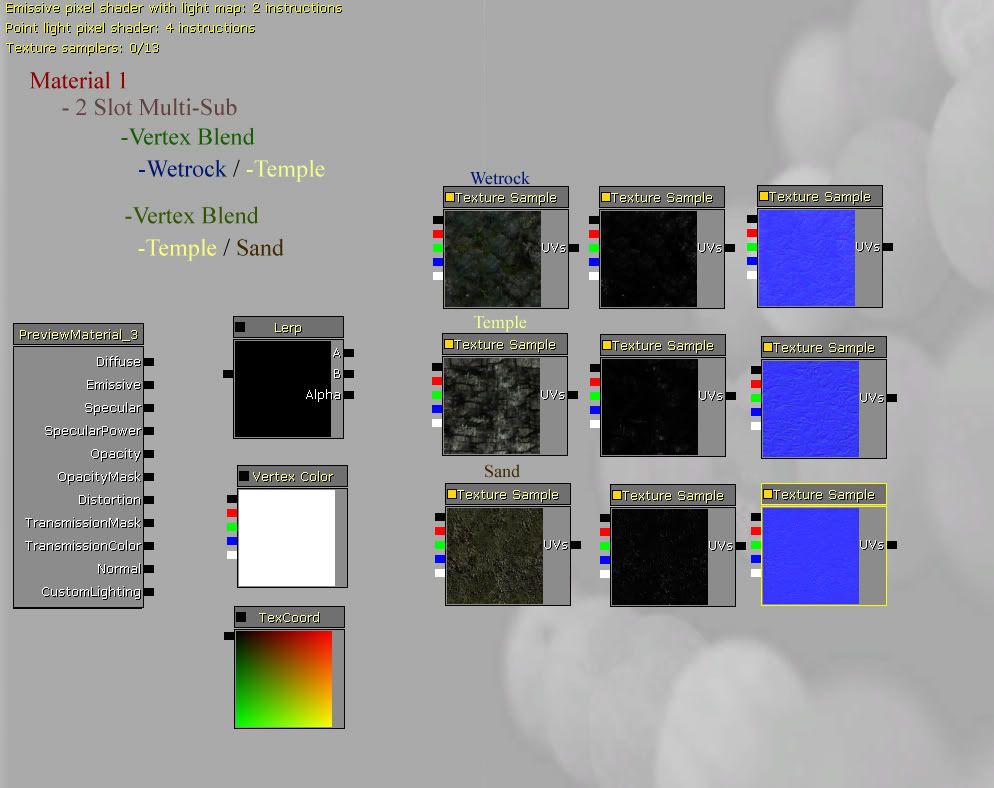 Hey everyone,
Having a little difficulty setting up the nodes in UE3 for correct vertex blending. What I have layed out here is my vertex blend setup on a static mesh. I've imported all the textures and am having problems correctly configuring.
I know that I need a Lerp for Diffuse 1 and 2 into A and B but what plugs into the Alpha? Vertex Color? If I do that, I get an error message saying "Coercing Failed".
Basically I have set up as laid out for a single material.
A 2 slot multi-sub with Blend on both. There are three textures total, a Wetrock, Temple and Sand Texture. The Temple texture are used by both, for the blend.
Took a look at Hourences tut's, the setup is based off of UE2, and I can't find anything on Combiners, same with UDN.
If anyone here can give me a hand i'd really appreciate it. Thanks.