Unreal shack Launches!
Whether you're a Playstation 3 user or PC you're sure to find the newest, most expansive range of mods available for Unreal Tournament 3! That's not all this is very much a community site, Created by fans of Unreal Tournament; for fans of Unreal Tournament!



Upload all your mods

,
At Unrealshack, after logging in, you can upload your mods simply and effortlessly. This is unlike other file hosting sites that offer, we allow the modder to upload images and also give a detailed summary for their mods.
This we feel is hugely beneficial to the modders as it allows users to see the creators insight behind the mod, but also saves a huge ammount of time as you know what mod you are downloading!
Showcase works in progress
At Unrealshack we offer the modders their own space or page (think myspace for unreal tournament!
) this will allow you to add info about your mods, create a blog detailing the progress of the mods you are creating, but also build a dedicated 'friends' list allowing you instant access to the modders you admire.
On the page it will also allow visitors to see your most recent mods that you have added to your site, and from that instantly download them, direct from your page.
One huge Community
With the community ever growing, and Pc and PS3 having the ability to download mods, we feel there is a need to offer 1 cohesive site that offers resources to both. With a dedicated forum, portfolio pages, and filter option we allow you to visit the site you want, a personal site tailored around you the user.
Building on prior success with
Lionheads' The Movies
, we intend to offer the same dedication to the Unreal community.
I cant wait to see the mods that users upload to the site!
Visit us
Above all else we just want you to have fun with the site, It's as much about the community as it is about the Mods and without you the site wouldn't exist
Be sure to upload your mod content, create a portfolio page showcasing your work, as we can't wait to see what arrives! Enjoy!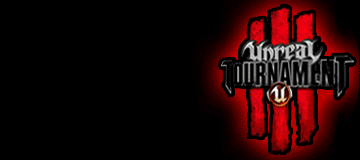 www.unrealshack.com