I had an error that I couldn't fix.
When I tried to run UE3 I got the "UE3 has stopped working error"
So I uninstalled UE3 and while attempting to re-install the game I get this error: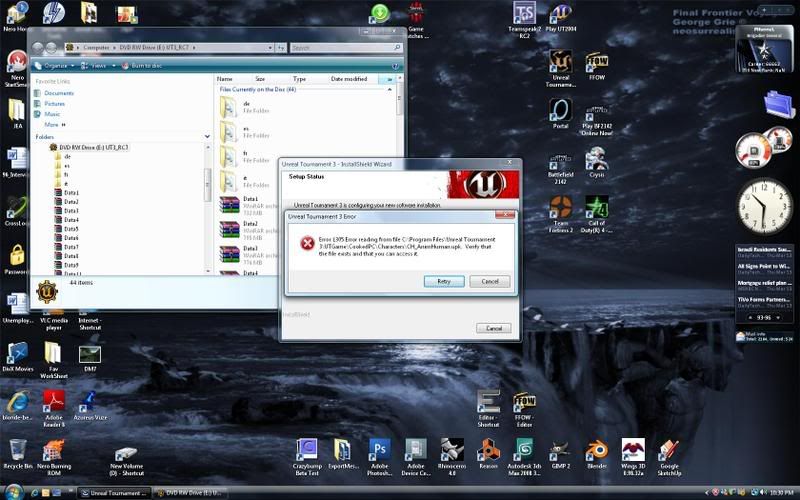 Anyone know why this is happening?
I have gone through and deleted all instances of Unreal folders in both the C: and Documents roots.