after having a Skype ScreenShare session with Parkis G about modelling characters for UT2004
i decided i should make some video tutorials outlining the entire process of porting models into Unreal Tournament 2004 in under an hour.
at first, i was simply practicing pacing and made a silent video for the default Female Skeleton using Zero Suit Samus
http://www.youtube.com/watch?v=9hsMhVnk12I
after that experience, i figured i was ready to make my first real voiced tutorial, complete with keyboard shortcut display
for the default Male Skeleton using Solid Snake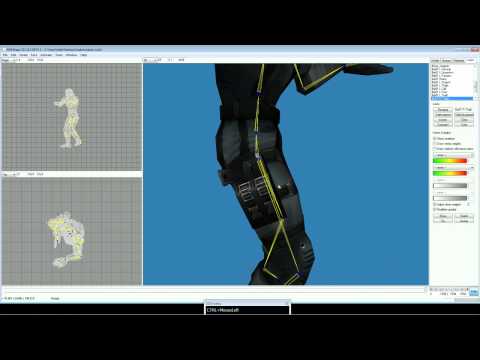 watch in HD on youtube.com
i apologize, the background music drowns out my voice at times..
as for the models, they still need some more tweaking, gotta reduce Samus' size, lower her gun socket,
& figure out how to deal Snake's hair alpha transparency issue.::SOLVED:: by enabling "Masked" on his head texture
planning on making a couple of little video tutorials about testing weapon mesh socket/placement
& how to work with UnrealEd for smaller characters.