Ok this is 2 weapons, and if you want a Terminator monster for Invasion, you will have to download the model, links below.
I have a playabe version of 2 weapons I have been working on. They are not perfect but ready for anyone wanting to try them.
The one rifle is definitely overpowering, and for the most part should only be used for fun in like Invasion or something against waves of monsters.
I was testing out Vampires for Invasion by ddraigcymraeg, and I liked that you can get some fast pace action in Invasion since you wouldn't have to worry about dying.
Here is a link to that:
https://forums.epicgames.com/threads...e-Invasion-1-2
I also liked Invasion Pro which has a similar feature about dying in Invasion, and since the waves of Terminators are tough, it is hard to play without dying.
Well if it gets too easy using the Skynet Pulse Rifle in this pack, try putting like 20 max monsters in each wave, and that can get pretty fast paced.
Also I have a T-800 Terminator monster for Invasion, so you need Invasion Pro, Monster Manager, or Satore Monster Pack, to play against the Terminators in Invasion.
Also don't forget to get the Terminator-T800 model by Evil Engine, and I don't think it will matter what version of the model you have, it should work with this.
Skynet Pulse Rifles Only
http://www.mediafire.com/download/pk...atorsBeta1.zip
Terminator Model:
http://www.utzone.de/forum/downloads...947_Terminator
http://unreal.shaungoeppinger.com/in...final-rev2.zip
Download links for Invasion Mutators:
http://www.utzone.de/forum/downloads...o=file&id=1175
http://unreal.shaungoeppinger.com/in...erPackv120.zip
http://unreal.shaungoeppinger.com/in...anager_1_8.zip
http://unreal.shaungoeppinger.com/invasionpro-v1_7/
-------------------------------------
Monster Table Lines for T-800 Monster
-------------------------------------
MonsterManager.ini
MonsterTable=(MonsterName="Terminator:T-800",MonsterClassName="Skynet.T800Monster",bUseMon ster=True,bUseGibReduction=False)
SatoreMonsterPack.ini
MonsterTable=(MonsterName="Terminator:T800",Monste rClassName="Skynet.T800Monster")
InvasionProSettings.ini
MonsterTable=(bSetup=True,MonsterName="T800",Monst erClassName="Skynet.T800Monster",NumSpawns=4151,Nu mDamage=82919,NumKills=597,NewHealth=180,NewMaxHea lth=180,NewGroundSpeed=440.000000,NewAirSpeed=440. 000000,NewWaterSpeed=220.000000,NewJumpZ=340.00000 0,NewScoreAward=1,NewGibMultiplier=1.000000,NewGib SizeMultiplier=1.000000,NewDrawScale=1.100000,NewC ollisionHeight=30.000000,NewCollisionRadius=25.000 000,NewPrePivot=(X=0.000000,Y=0.000000,Z=15.000000 ),DamageMultiplier=1.000000,bRandomHealth=False,bR andomSpeed=False,bRandomSize=False)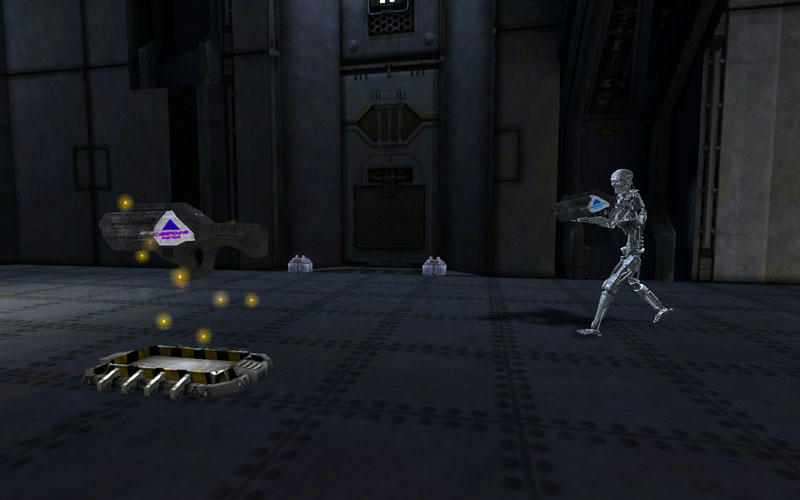 Let me know if there are any problems, maybe I can get this to the beta section if working, only been tested by me so far.
Also there is some more info on installation of files in the readme of this mutator pack of weapons and the monster mutator.