Name:
Body Check
Version:
1
Compatibility:
UT2004 latest patch
Description:
Body Check is a small mutator that adds drama to your UT2004 games by letting players push each other round the map, and taking out all aspects of air control.
Different approaches can lead to different outcomes, and the many combinations of two opponents colliding in standing, running, jumping and crouching positions adds some fun strategy to the game.
Comments:
This breaks mutator compatibility totally but I didnt really want to write gametypes for everything. Thusly, it will not work with any other mutators that do the same (excessive is all i can think of for now).
Screenshot:
Screenshots can't really show much since this is a movement based mod, but here are some anyway. I added motion blur to weapon firing because I thought it was cool looking and gives a bit of an edge to people who want to get up close for more pushing.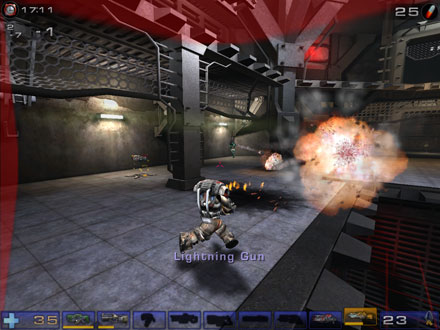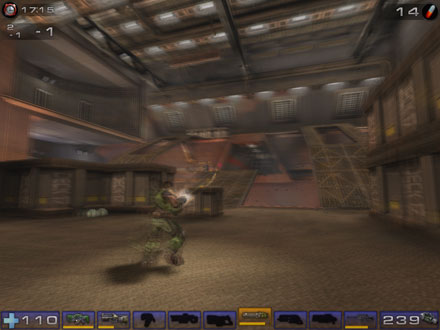 Download:
http://mduel2k5.spadgos.com/files.php