Name:
NecrisSkinPack2
Version:
1.0
Compatibility:
UT2004
Description:
I had hoped to try to revive the inspiring work of Gene Sprague.
Comments:
There are 8 skins in total with Team Colours. The file size is [10.6Mb] and includes .u files on the side as well.
Screenshot: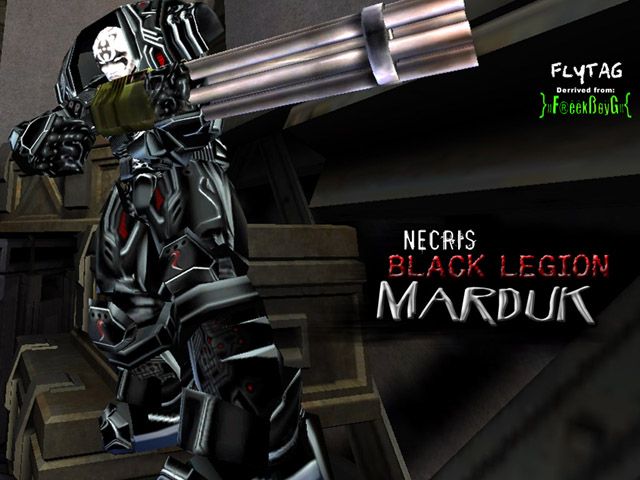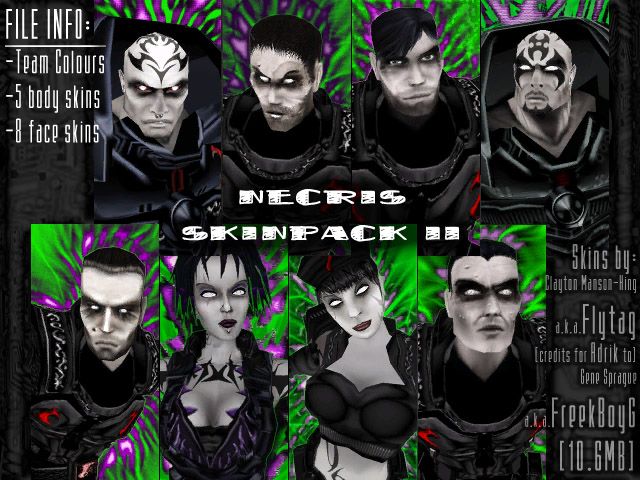 Credits:
Clayton "Flytag" Manson-Hing /w credit on the Adrik skin and certain glyphs to the late Gene "FreekboyG" Sprague. Special credit to NotoriousBIC and [NBS]Flak for the creation/compilation of the .u files and further bug testing.
Homepage:
www.angelfire.com/goth/industrialx
Download:
·NecrisSkinPack 2
Thanks to FrAgEd for the upload space!
Gene's skinpack can be found at the xmortailityx server. please check out his skins and download them yourself. These are what my skins are supposed to continue from.
·NecrisSkinPack 1