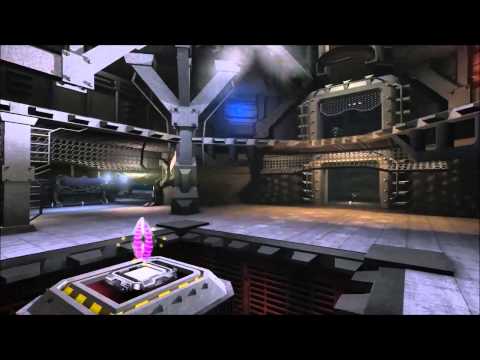 Yesterday I was discussing hybrid maps with my friend Hollon, I said I should make one and he was like "DO EET." So, after about 6 hours of work, here is DM-TrainingGael: two copies of Training Day connected to Gael in the center.
The only change to weapons was switching the Rocket Launchers on the upper floor of Gael to Bio Rifles and adding ammo for them. Otherwise, weapons, ammo, pickups, and player starts are still in their original positions; the weapon selection of Training Day (Flak, Link, Shock, Mini) and Gael (Rocket Launcher and Lightning Gun) complemented each other nicely. Even after combining the space of 3 maps, it's still quite small, so I don't recommend more than 4 players.
Although this is a DM map, it is symmetrical and I even separated the map into red and blue sides. It's ready for a CTF conversion, just need to add flags, modify player starts and other AI stuff. If someone wants a CTF version, I'll be happy to oblige, but I'm not much of a CTF player, so I'll only do that if there is some demand. Or they can do it themselves.
Credits:
DM-TrainingDay was made by Scott McGregor and Lee Perry and DM-Gael was made by James Schmalz. Both are stock UT2004 maps.
------------------------------
DOWNLOAD:

Gamebanana

UTZone