I first made this vehicle way back, and since then its been improved upon greatly.
BTR-80A Puma Amphibious APC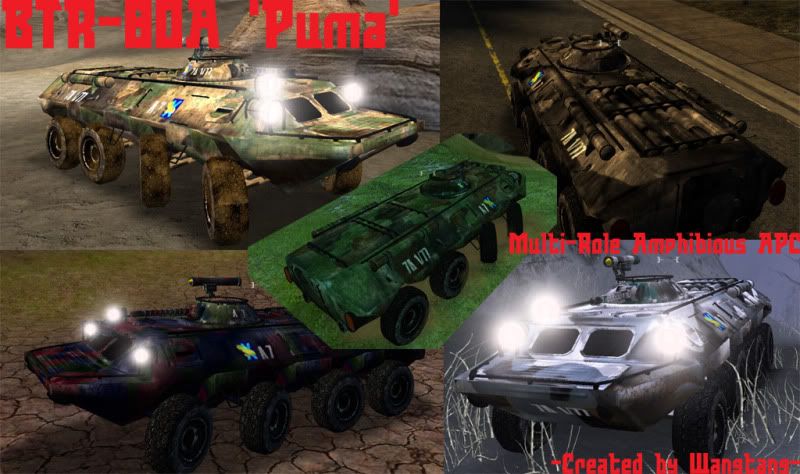 Description:
Ever wish you could skip the bridges and drive straight into the battle, no matter what the terrain is, even if there's some water separating you from the battle? The Puma is build to do just that. It has the firepower to go into a battle and cause serious trouble with its main 30mm HE Cannon and its AT-7 Anti-Vehicle Missiles, and it has the seating to bring all your friends along, with a total of 9 seats, including the driver, 2 gunners, 2 passengers, and 4 defensive gunners. Not only that, but the Puma has the unique ability to traverse bother land AND water with ease. The Puma comes with its own replacement mutator, which lets you choose between 5 different camo patterns, which include Winter, Urban, Desert, Harrier, and Jungle.
Credits:
.:..: for the nice laser guided missile launcher.
Agent_Smith for some help with bugs.
Anyone Else I've forgotten, its been so long.
Download Link:
http://www.filefront.com/14193043/BTRPuma.zip/