Name:
DM-Noxious-Fumes
Version:
1.0
Compatibility:
UT2004
ATTENTION PLEASE: I have been convinced to work on a bugfix release. Downloading the current version may be pointless unless you want to give me more feedback. There is a discussion about what should be changed and what not. Feel free to join
Description:
"Noxious Fumes"
is a medium sized deathmatch map targeted at hardcore players. It
features one wildcard pickup in the center of the map, all weapons except super
weapons, three pits, three height levels, three multi-directional jump pads, one
per pit, and lots of space to move.
Comments:
I began
"Noxious Fumes"
immediately after the release of
DM-Sweet-Death
. At that
time it was already obvious, that "Sweet Death" would not be received very well,
at least gameplay-wise (see
http://insite.beyondunreal.com/map.php?id=1107
).
Knowing that I had to change my process of map-making, I decided to begin with
gameplay first. I whipped up a fully pathed prototype, let people at the
Atari forums playtest it during an extended Alpha period, and after a consensus was
reached, I froze gameplay ...
but read the full story at my website
http://purl.oclc.org/NET/advman/maps/
Screenshot: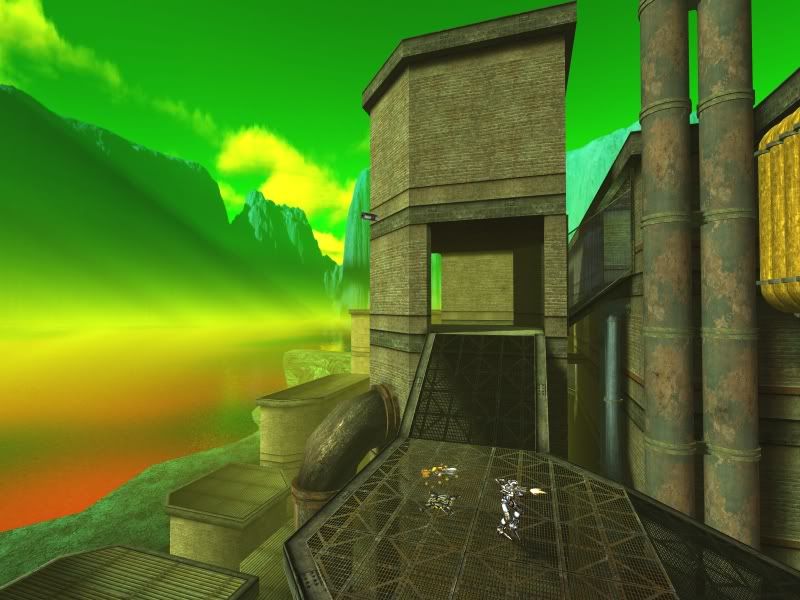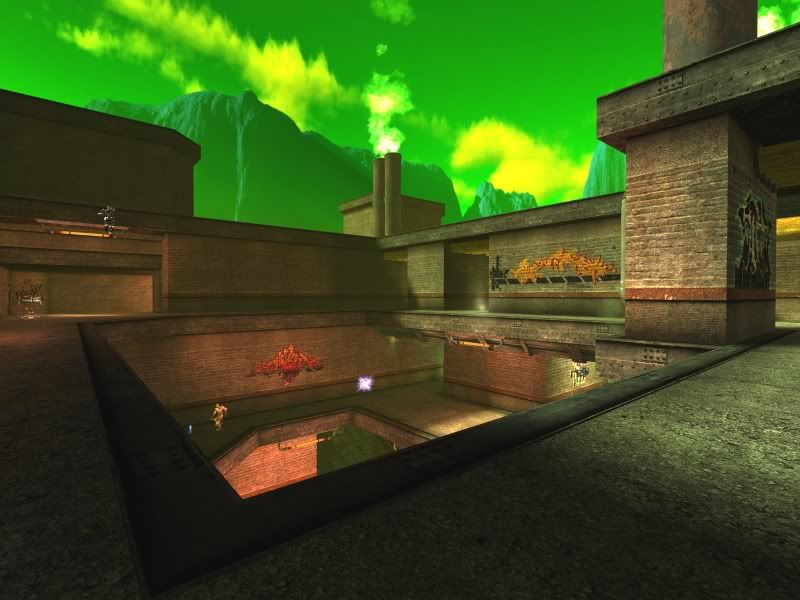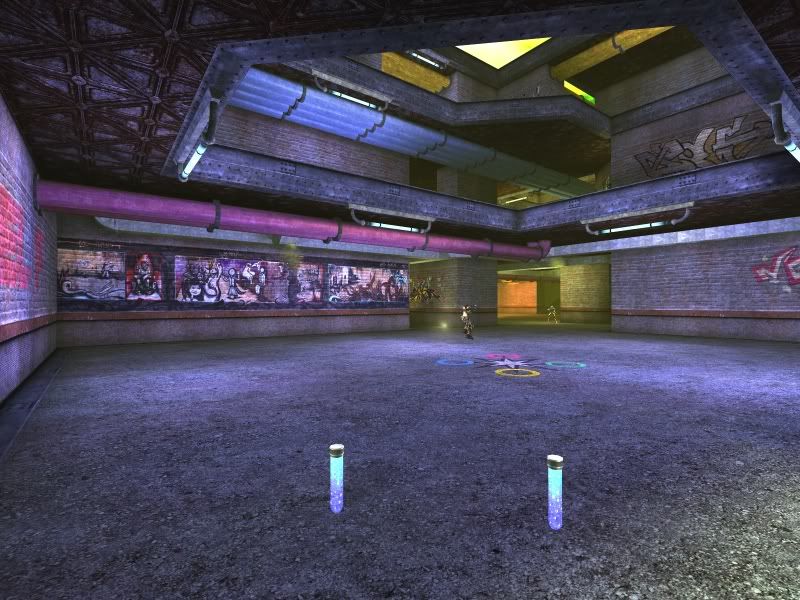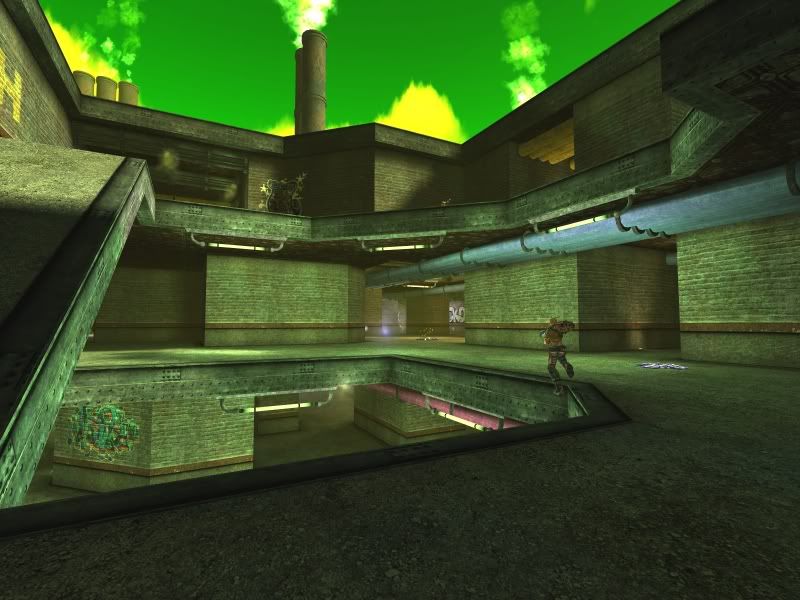 You find more screenshots and more on construction principles on
my homepage
.
Credits:
Based on good advice in the forum threads
Which maps do you like for their FLOW ???
and
What makes a good Deathmatch map?
Original music "Taiko Overtone Quartet" by
ON ENSEMBLE
used according to its
Creative Commons License
Textures "bricklined9" and "basemetal2" from "HourIndusX", "grint" from "HourPitores" by
Hourences
used with kind permission.
Homepage:
http://purl.oclc.org/NET/advman/maps/
Download:
http://www.unrealplayground.com/maps.php?mapid=10209
http://www.mapraider.com/maps/?fileid=3487
Submission to
levels4you
is currently pending.