Name:
UTClassic Maps for UT2004
Version:
Beta 4
Requirements:
Classic Domination 2 v2.0.9
is only required to play cDOM maps.
Description:
80 maps converted (in scale 1.25) from UT99 to UT2004 : 5 Assault, 15 Classic Domination, 23 Capture The Flag, 37 Deathmatch.
Assault
- Guardia, HiSpeed, Mazon, OceanFloor, Rook.
Classic Domination
- Bullet, Cidom, Cinder, Condemned, Cryptic, Gearbolt, Ghardhen, Lament, Lament][, Leadworks, MetalDream, Olden, Sesmar, Tutorial, Wolfsbay.
CTF
- Beatitude, Command, Coret, Cybrosis][, Darji16, Dreary, EpicBoy, Face, Face][, Face-SE, Gauntlet, HallOfGiants, High, Hydro16, Kosov, LavaGiant, Niven, November, Noxion16, Nucleus, Orbital, Ratchet, Tutorial.
Deathmatch
- Agony, ArcaneTemple, Barricade, Bishop, Closer, Codex, Conveyor, Curse][, Cybrosis][, Deck16][, Fetid, Fractal, Gothic, Grinder, Grit, HealPod][, HyperBlast, KGalleon, Liandri, Malevolance, Mojo][, Morbias][, Morpheus, Oblivion, Peak, Phobos, Pressure, Pyramid, Shrapnel][, SpaceNoxx, Stalwart, StalwartXL, Tempest, Turbine, Tutorial, Viridian, Zeto.
Note:
Special thanks to xtremexp for
UT3Converter2
. Ripper is replaced by Grenade Launcher.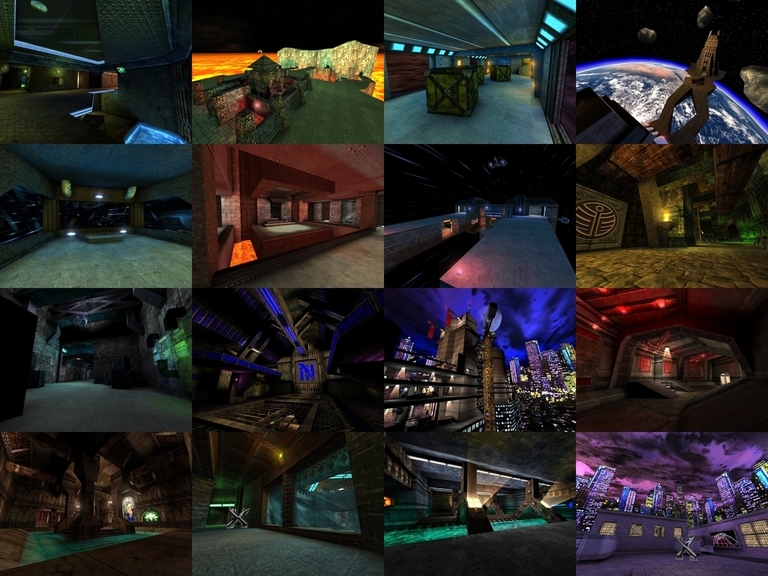 Download