Name:
SH-1000 "Piranha" Scout Helicopter [V2]
Version:
2
Compatibility:
UT2004
Description:
The SH-1000 Scout Helicopter codenamed "Piranha", is a one-seat small helicopter that used to functions as ground support
for the military of Earth until its retirement. Although its career may be over in the battlefield,
it got a chance to shine once again when Liandri inducted it for use in the tournament. Although
although the helicopter is ancient in terms of Liandri aircraft technology, it somehow managed to impressed those whom
witnessed its capabilities. Its main means of flight include a 3-bladed rotor to give it lift, as well as a tail
rotor for stabilization. It also uses two large turbojet engines for added forward thrust as well as tight quick turns.
The helicopter has two main weapons including: a rotating minigun used to mow down enemies, and a laser-guided
missile that go wherever the pilot aim its crosshair.
Fixes/Changes:
*Fixed the lag build-up issue with the minigun.
*Decreased the minigun bullet damage by almost half.
*Increased minigun bullet's momentum force.
*Increased minigun spread--decreasing accuracy--to balance over-powered firing.
*Helicopter is more stable when shot at--doesn't jerk around as much.
*Modified some othe the textures' sizes to decrease ".utx file" size.
*AI bots only use guided missile on ground vehicles, except for Mantas.
*Modified the coded for the minigun's muzzle flash--also added smoke effect.
Screenshots: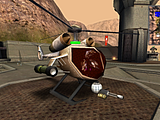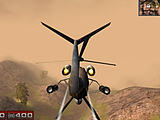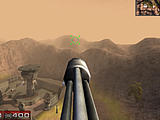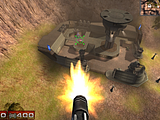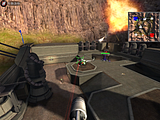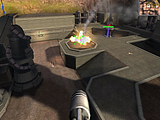 Credits:
SoundDogs for Helicopter Sounds
SoundBible for Minigun Sounds
Unfortunately, for noe I can't find where I got the missile launch sound.
Download:
http://www.mediafire.com/download/h2...coutHeliV2.zip
Known Bug/Issue:
Death explosion may not appear.