Name:
Duke Nukem 3D Devastator Weapon
Version:
1
Compatibility:
UT2004
Update:
I just finished a lite version that has all the mesh, texture and sounds all in the .u file.
Description:
Let's Rock!!! Straight from the original Duke Nukem 3D game, comes the "Devastator Weapon!
Straight out of the pentagons secret labs comes this double barreled brute of a weapon,
which lets loose swarms of minature stinger missiles in the direction of your enemies.
Screenshots:
Duke Nukem 3d Version (Original):
UT2004 Version (Remake):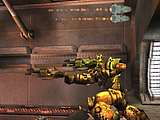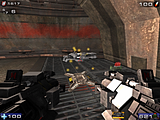 Credits:
FragHouse Invasion Team for borrowing their howitzer mesh
3D Realms a.k.a. makers of Duke Nukem 3D
Download:
http://www.mediafire.com/download/ri...vastatorV2.zip
LITE Version:
http://www.mediafire.com/download/z3...statorLite.zip
Changes/Fixes:
*Increased ammo size.
*Fix projectiles spawning out of line whenever the player had hand positions on left, center, and hidden in 3rd person view.
*Modified the achievements when reaching certain amount of kills.