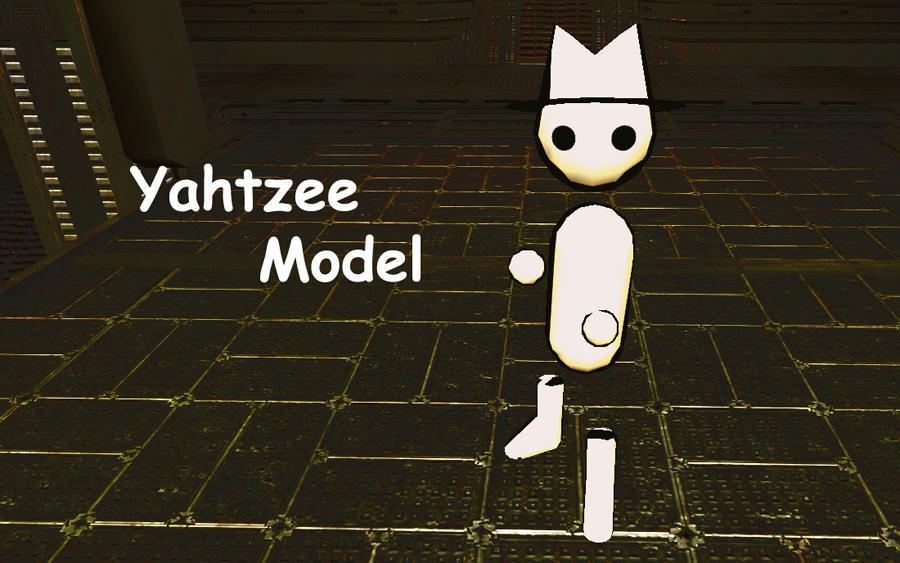 Name:
Yahtzee
Version:
Beta 2
Credits:
Ben "Yahtzee" Croshaw
Zero Punctuation
The Escapist
Description:
Character Model for UT2004
Polygons:
798
Comments:
There are 9 different color skins and 2 camo skins, I want to create some mix and match colors for the head and body textures in future update soon.
I've already tried this out, and they look really cool, so check back if your interested.
The team skins only work with the white model selected in the player menu.
Download:
http://www.mediafire.com/download/12...modelBeta2.zip
Screenshots: