Name:
Pumpkin Cannon
Version:
Beta 1
Downloads:
http://www.mediafire.com/?7x0hyleiq309abc
Description:
Primary fire - shoots acidic pumpkin seeds which burn on contact.
Secondary fire - shoots explosive pumpkin which explodes on impact.
Feedback:
I was wondering what it would take to make this weapon a final release, what I could do to improve it.
I have been working on a couple weapons, this one was for fun. You can swap this weapon with the Flak Cannon under mutators.
Screenshot: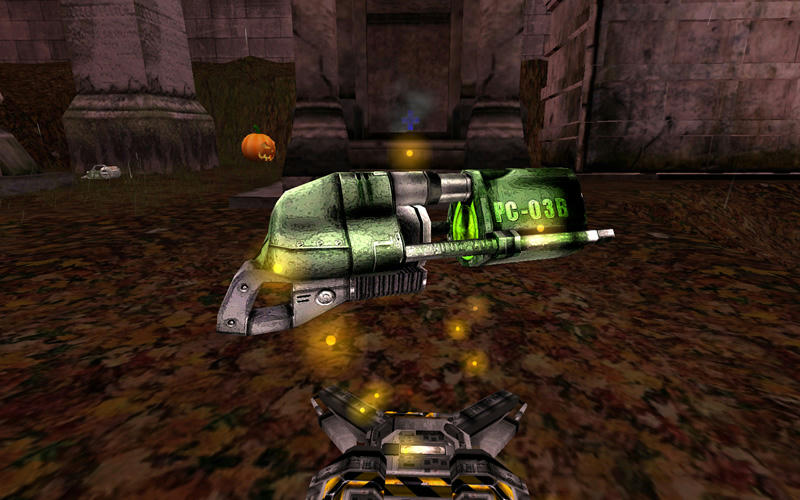 Edit: Made a mistake in fire modes text.