Name:
Terry's Monster Pack
Version:
1
Description:
Based off the Cacoward winning wad series "UAC Military Nightmare" for Doom II, this monster pack features some of the best monsters that both UACMN 1 & 2 has to offer! Created by (R)Terry and (R)JackTheMaster101 themselves, these monsters--with their un-earthly abilities--will surely blow your mind! So lock and load your weapons, and clench those cheeks tight, as (R)Terry and (R)JackTheMaster101 prepare to rain all over your precious rears!
BONUS MUTATOR INCLUDED:
This pack includes the "Terry's Language Control" or "TLC" mutator to filter out any dirty language used by the monsters.
Screenshots: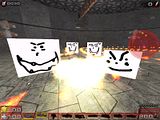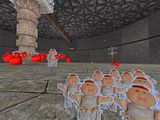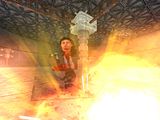 Click to Enlarge Images.
Monsters:
TMP_CabbagePatchMinion
TMP_RomeroToy
TMP_EvilBoxGuy
TMP_DoomBoxGuy
TMP_DieBoxGuy
TMP_RalphisHead
TMP_RalphisRocket
TMP_A**-Head
TMP_CrackHead
TMP_Chin-C**ko Man
TMP_-=BD=-Andy
TMP_CarnGod
TMP_Gawdlim
TMP_Poppy
TMP_RomeroSupreme
Installation:
TerryMonsterPack.u > System
TerryMonsterTex.utx > Texture
TerryMonsterSnds.uax > Sounds
TMPHelp.txt > help (Optional, but a good idea)
Note: See the readme file for further instructions!
Bugs:
The sprites that make up the monsters themselves tend to flicker.
Credits:
Terry (UACMN) Youtube Page
JackTheMaster101 (UACMN 2) Youtube Page
id Software (Specifically John Romero & his head...)
Ralph "Ralphis" Vickers (Cameo appearance)
Brad "Carnevil" Carney (Cameo appearance)
UACMN:
Watch this video to see what this pack is about:
UACMN
Download:
MediaFire